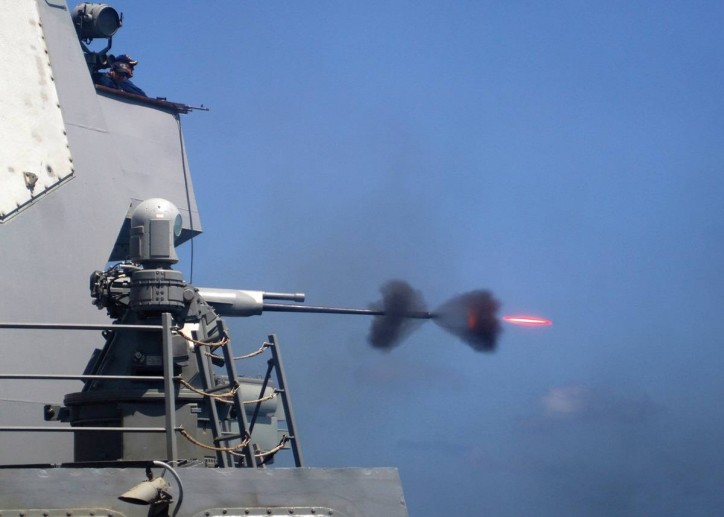 BAE Systems has been awarded a contract by Canada's Irving Shipbuilding for delivering as much as six modified 25mm Mk 38 Machine Gun Systems that are to serve the purposes of the Arctic Offshore Patrol Ship (AOPS) program initiated by the Royal Canadian Navy. The contract at hand also features the aspects of technical support, providing spare parts as well as long-term field support services. Irving Shipbuilding serves as the ships' prime contractor and is going to construct them at its Halifax-based yards.
"We intend on working in a close manner with the Canadian industry regarding this program. BAE systems is quite busy at the moment with the selection of its Canadian partners that are to not only take part in the construction of the naval gun systems but are to also join our Mk 38 global supply chain. This is going to greatly contribute for bringing sustained economic value to Canada along the lines of the AOPS program," commented Joseph Senftle, BAE Systems' Weapons Systems vice president and general manager.
The AOPS program is going to result in six vessels that are to be appointed to patrol duties in the region of the Arctic and are to remain there for a longer period than the service's current vessels in order to support surveillance operations and sovereignty. The first gun system of BAE systems is to be delivered at some point in 2017 if all goes accordingly, with the additional deliveries coming in one per year up until 2021, as the vessels of the AOPS program are constructed and become ready for launching.
Each Mk 38 System comes along with a surveillance and gun targeting system with a high level of accuracy, and also features a M242 Cannon. The systems are to be specially modified to offer sufficient protection when regarding the conditions of the Arctic. The Mk38 has also been chosen by the U.S. Coast Guard, the U.S. navy and Spain's Navy forces.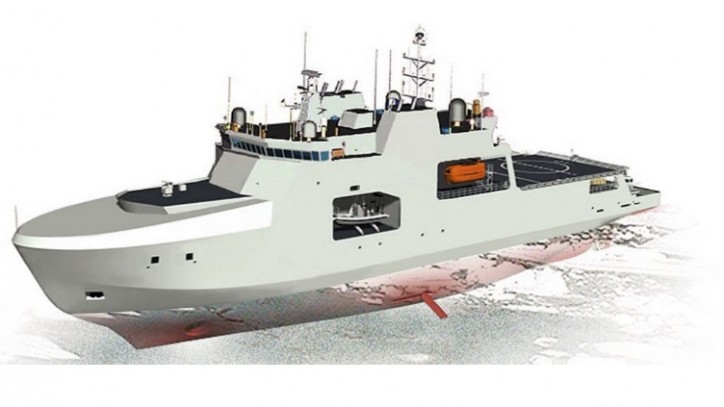 Illustration: Canadian Department of National Defence