The Singapore-based Otto Marine Limited, which is an offshore marine company specialising in the subsea and deep sea segment has announced that took the delivery of a new 238-men work maintenance vessel Nautical Aliya.

The new maintenance vessel join the Otto Marine fleet to fulfill the company's newly secured 5-year charter contract from June 2015.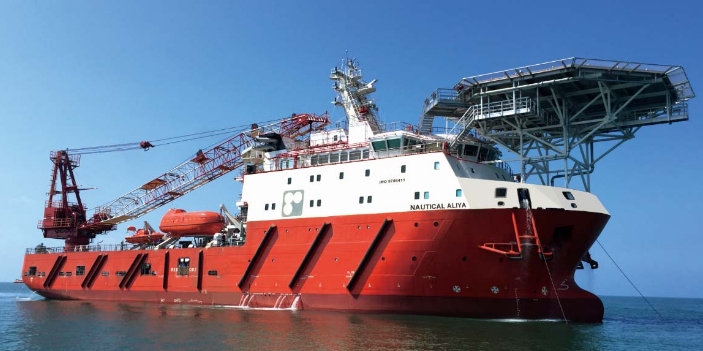 Image: Otto Marine
The delivery ceremony for Nautical Aliya took place at a Chinese shipyard on Thursday, August 20th, 2015.
The new maintenance vessel is the first unit of the DPS-2 work maintenance vessel series completed. The second vessel is currently under construction, which is believed to be completed by the end of 2015.

The new delivery is 85 meters long and 23 meters wide, with a clear deck area of 635 square meters. The vessel's equipment includes a deck crane of 80-ton lifting capacity.
Nautical Aliya was built in a third party yard, and according the first schedule, the maintenance vessel will be deployed in the South East Asia region.

Since June 2015, the Otto Marine's wholly-owned subsidiary, Swordfish 1 Pte Ltd has entered into 5-year long term bareboat charter.

Michael See, the Otto Marine's CEO commented:
"We are pleased to add the new vessel to our fleet. This is in line with our strategy to maintain a healthy quantity of our own vessels in the fleet, in view of the better profit margins they can generate. We take a prudent approach in the current relatively weak market. Our strong customer network has continued to generate enquiries and charter contracts, and we plan our fleet accordingly. The close working relationship with shipbuilders has ensured on-time delivery of vessels, helped us fulfill our charter contracts, and enhanced Otto Marine's credibility as a trusted business partner."