The U.S. Coast Guard tall ship Eagle arrived in Portsmouth, Va. on Wednesday (August 19) on its yearly tour of ports.
The barque will be spending a couple of days in Hampton Roads, available for free public tours on Thursday (August 20t) between 10 a.m. and 4 p.m, moored across from Portsmouth City Hall.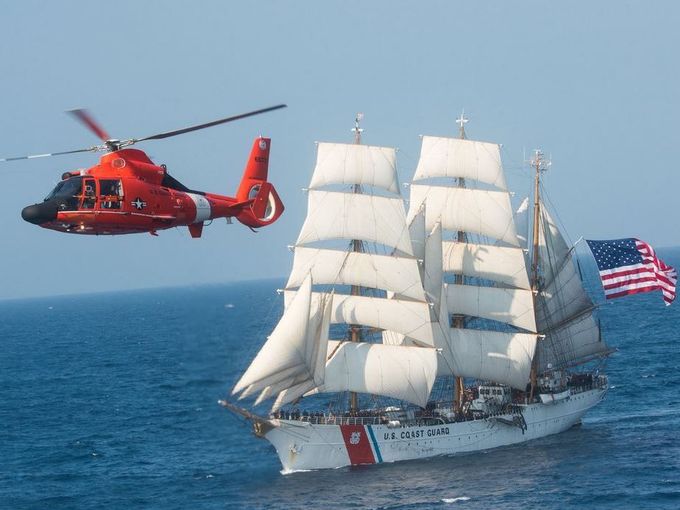 Image: US Coast Guard Barque Eagle Facebook
A short video gives a glimpse of what it is like to be on-board the Eagle, the Coast Guard's only tall ship:
Visitors also will have the chance to buy the new Coast Guard Forever stamp and even get a special cancellation from representatives of the U.S Postal Service on the pier from 10 a.m. to 2 p.m.
The US Cutter Eagle is a 295-feet long training ship, teaching cadets and officer candidates practical seamanship skills while indoctrinating them in the Coast Guard's afloat leadership laboratory. It is the largest US-flagged tall ship and the only one operating square-rigger in U.S. government service.
Last time when the U.S. Coast Guard tall ship was in Hampton Roads was back in June, participating in the Norfolk's Harborfest.