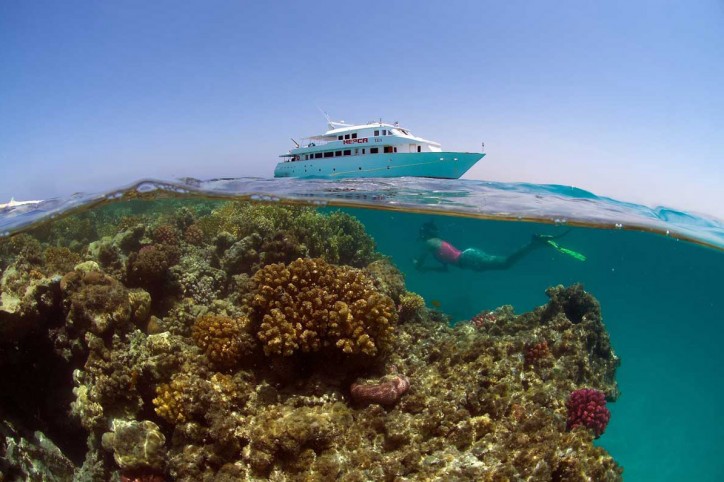 A total of 36 passengers, 26 French tourists and 10 Egyptians have been rescued after their boat collided with coral reefs and sank on the western coast of the Red Sea.
The incident with the tourist boat Mo'deeb occurred on Thursday, August 20 near Marsa Alam city, while it was on a cruise from port Ghaleb to Qyam Island.
According to information released by a local news agency, a security official has confirmed that all passenger were rescued and transferred safe ashore to their residences at the port in Safaga. The local news media had no further details on the incident.
The Red Sea with its marine life, corals and spectacular recreational diving sites, is one of the most popular tourist destinations in Egypt.
During the last few years, Egypt is making an effort to rebuild its tourism industry, which took a down turn since the revolts in 2011, when the end of Hosni Mubarak regime has brought political deterioration and attacks by Islamist militant groups.