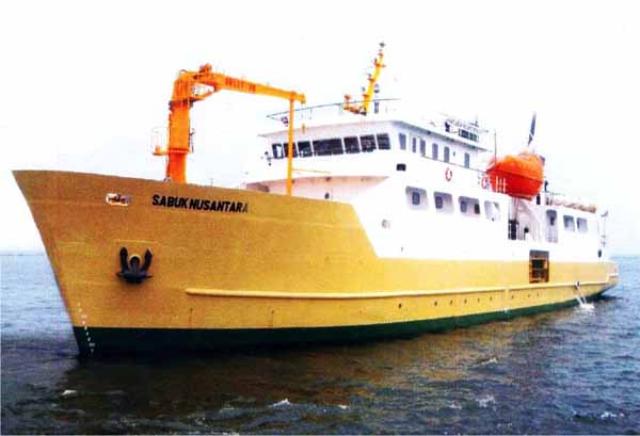 All 171 passengers on board the passenger/cargo ship Sabuk Nusantara 34 have been evacuated following the grounding of the vessel.
On Sunday (August 23) at about 10 a.m. local time, the vessel was reported to have stuck hard as a result of hitting a rocky shallow shortly after leaving the Saumlaki port, Jaumdena Island, Tanimbar Islands.
It is highly likely that the incident was due to lack of fairway navigational marks in treacherous waters surrounding the island.
No one was injured in the incident, but the hull of the vessel was damaged. The propulsion of the vessel was lost as its propeller was entirely destroyed.
The passengers were safely transported to Port Saumlaki.
It is expected Sabuk Nusantara 34 to be refloated with high tide.