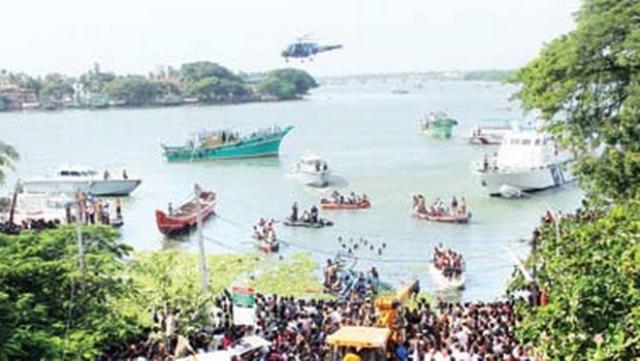 A collision between a ferry and a fishing vessel off Kochi, India, has resulted in at least eight victims.
The accident occurred yesterday at around 1:45 p.m. local time in the harbour mouth off Fort Kochi. The ferry was en route from Vypin, a Kochi island, with 30 passengers on board when it capsized and sank following the collision. According to local media, the passengers boat was 35-year-old.
Immediately to the accident site the Indian Coast Guard, Navy and Marine police dispatched teams for rescue operation.
The rescued passengers have been transported to nearby hospitals.
There is no information about the fishing vessel and its crew.