According to reports, the Rotterdam World Gateway (RWG) container storage and transshipment terminal has managed to welcome its very first commercial freight train, an achievement that comes along the lines of a bigger ongoing start-up process.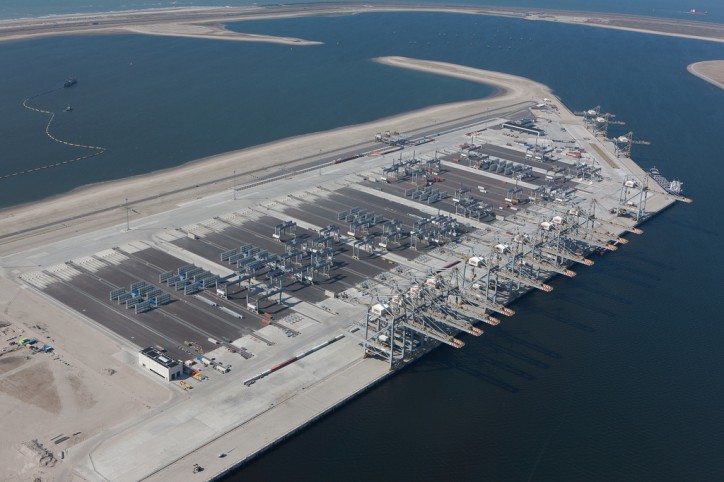 Image: navisworld.navis
RWG commented via a press statement that the train's arrival was an astounding mark regarding the start-up of the "world's most sophisticated terminal with the highest level of automaticity".
The terminal, an international consortium that comprises of the DP World terminal operator and four other shipping lines – MOL, APL, CMA CGM and HMM – opened its doors back in October of last year and became fully operational later on in May.
Now, operators can both deliver or collect containers from RWG by road, rail and barge. The rail terminal is equipped with two rail cranes and features six 750-meter tracks where container units can be managed on an independent basis, disregarding cargo handling operations for containercarriers. Rotterdam Rail Feeding served as operator of the train on behalf of Distri Rail, providing direct services to Frankfurt, Ludwigshafen and Duisburg, along with connections to several other destinations.