The Panama Canal Authority (ACP) has made an announcement regarding the suspension of the first ever draft restriction which, according to schedule, was to become effective as of September 8th of this year and was previously announced to all owners, shipping agents and operators working alongside the Canal.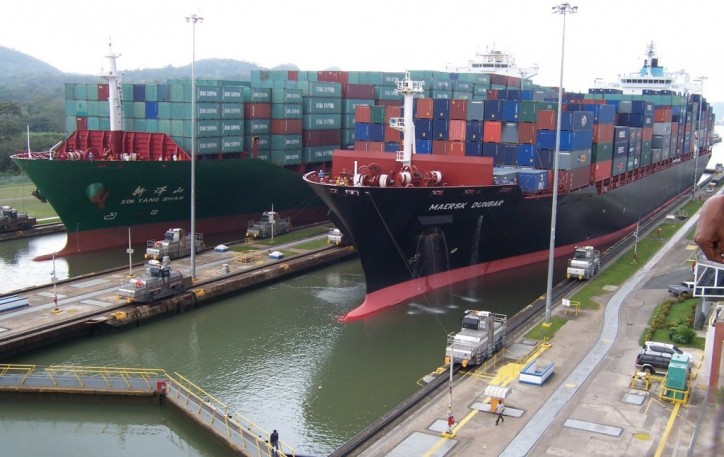 Image: logisticadescomplicada
Despite the fact that the Gatun Lake's level is still quite below the normal marks regarding this particular time of the year and that the El Nino phenomenon still persists in the region, the heavy rainfall that was received in the Canal Watershed during the last couple of days along with the water conservation measures that were integrated and the work put into deepening the navigation channel enabled the Panama Canal to issue the said suspension of the announced restrictive measures.
Thus, until further notice is received, vessels are to continue transiting at their respective maximum Panama Canal approved 12.04-meter (39.5 feet) draft.
The Panama Canal Authority is going to continue monitoring and managing the Alhajuela and Gatun Lakes' water level. The proposed draft restrictive measures might once again be deemed necessary if weather conditions are to change and the Gatun Lake's water level begins falling. If such a scenario is to unravel, the restriction is to be announced with an advance notice of at least four weeks.