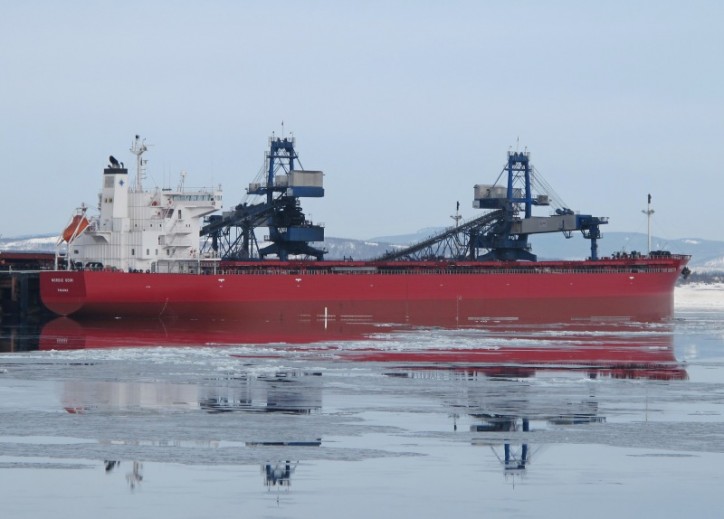 The Nordic Bulk Carriers' 77,000 DWT Nordic Odin vessel (constructed in 2015) has become the first ever panamax bulker to transport iron ore from Canada's Baffin Island to Europe through Arctic sea ice.
The 1A ice-classed vessel was loaded with the cargo back on August 12th at Milne Port that is located on the north shore of the island, and arrived at Spain's Gijon on August 23rd.
This serves as the first shipment along the lines of the USD 135 million contract of affreightment (COA) acquired in May by Pangaea Logistics solutions, the parent company of Nordic Bulk Carriers, from a "significant international producer of steel".
The COA contributes for a maximum of 30 shipments on a yearly basis for a maximum duration of five years, and is going to use Nordic Bulk Carriers' ice-classed tonnage, that features a fleet of two handysize bulk carriers and four panama vessels.
The ships are going to be loaded on Canada's east coast and transport the appointed cargo to Europe.
"We are nothing but proud to be able to bring this previously unavailable high-quality iron ore to the global market for a valued customer using our one-of-a-kind ice-class capabilities. The strategy at hand is to be realized via an unmatched fleet that consists of the majority of 1A ice-class panamaxes in the world and the crews of the said vessels are among the most capable and renowned in the whole industry," comments Mads Petersen, Nordic Bulk Carriers managing director.