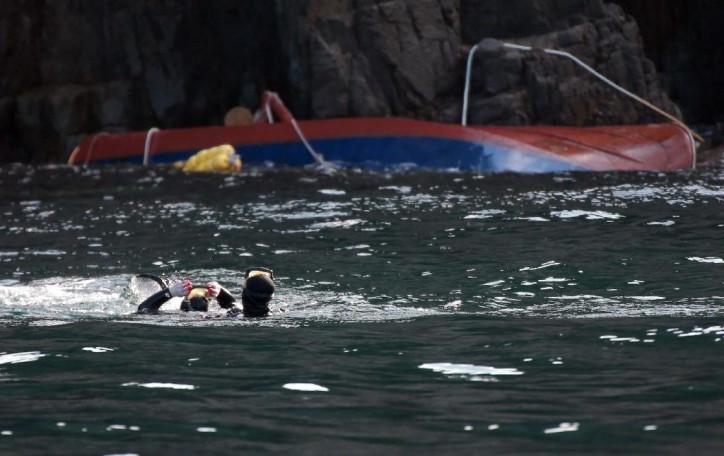 A boat carrying passengers on a fishing trip capsized off the southern coast of South Korea killing ten people, the local Coast Guard authority reported on Sunday.
Other eight passengers are still missing, three people managed to survive after clinging to the wreckage for 10 hours.
The 9.77-tonne fishing boat Dolphin went missing off the southwest coast near the island of Chuja on Saturday night (Sept 5) and its wreckage was found Sunday morning.
The survivors were transferred to a hospital on Jeju island south of Chuja with injuries that were not life-threatening.
Dozens of naval and coast guard ships, as well as a Lynx helicopter and a P-3C maritime patrol plane were dispatched at the location searching for the missing passengers.
As Lee Pyung-hyun, chief of the Jeju coast guard informed, there were 21 people on board the vessel with three having been rescued, 10 found dead and eight missing.
According to a survivor testimony, the boat quickly capsized after being caught by nets for fish farms.
Coast guard officials said that the exact cause of the capsizing was still unknown and that weather conditions at the time of the incident weren't particularly bad.