The 41 meter long passenger cargo ship Binh Thuan 16 ran aground on Saturday (September 5) off Phan Thiet, Vietnam.
The ferry Binh Thuan 16 was transporting 150 passengers and cargo when it suffered a power blackout and drifted onto a reef off the Phu Quy coast.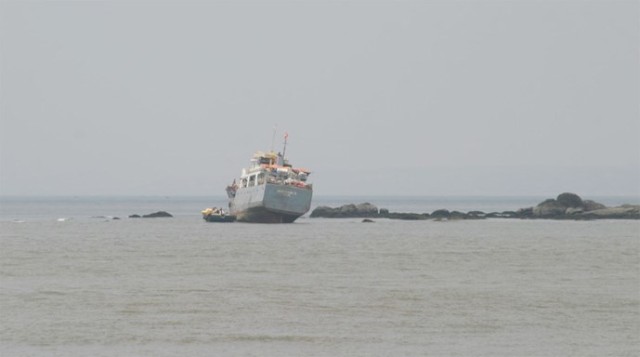 Image: thanhnien.com.vn
The accident occurred after the vessel lost propulsion power and hit the rocky shallow. It hardly stuck the ground and got large breach below the waterline, which caused water ingress.
All passengers on board were safely evacuated to shore by the local marine authorities. There are no reports for injured people or any pollution released after the grounding.
Preliminary investigation shows the cause of the incident was due to sedimentation along the estuary.
The local authorities started inspection of the ferry Binh Thuan 16 and will coordinate the salvage of the vessel after repairing the breach.