The Norwegian GC Rieber Shipping has opted in for terminating the Polar Onyx subsea construction support vessel contract with London-based Ceona, citing a default from the company.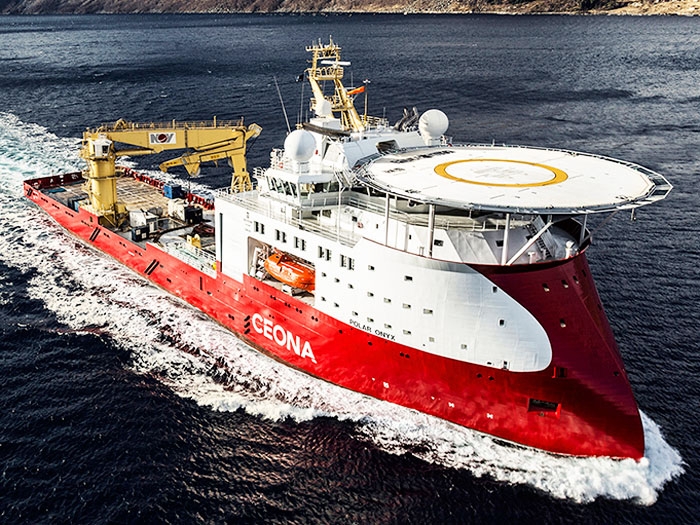 The ship was successfully delivered back in March of last year and was appointed to Ceona along the lines of a five-year charter deal for the purposes of carrying out advanced deep-water operations in Brazil with Petronas.
In a statement towards Oslo Bors, GC Reiber Shipping commented that Ceona had managed to provide the necessary security, via a cash deposit for a nine-month hire period, and the company is going to seek ways of recovering outstanding and future claims and losses surrounding the said deposit. It is also going to be seeking means of recovering excess amounts on a direct basis through Ceona.
Ceona was established back in 2012. Goldman Sachs Capital Partners serves as majority shareholder in the company.