A fire broke out in the aft engine room on board the Carnival's cruise ship Liberty on late Monday morning (Sept 7) while the ship was moored in St. Thomas in the U.S Virgin Islands.
San Juan Coast Guard Unit received a report from the Carnival Liberty crew for the emergency on board at approximately 11:45 local time.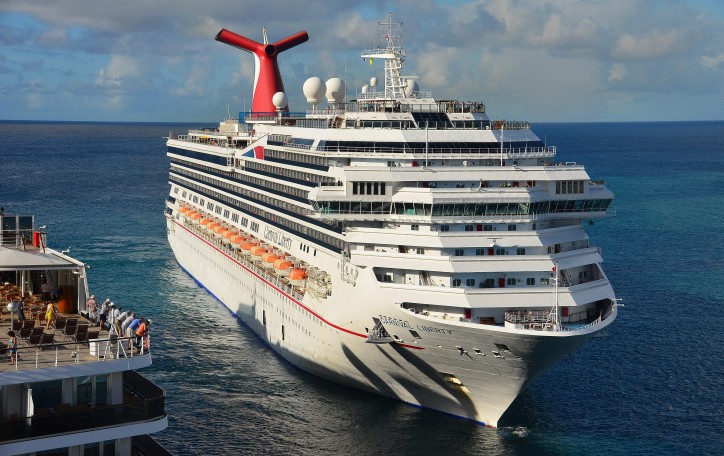 Image: Arjan Elmendorp
It was reported by the crew that the fire had been extinguished by cruise ship's CO2 and Hi-Fog fire suppression systems and that all passengers and crew had been safely disembarked.
In a statement, the ship owner informed that there were no injuries to passengers or crew. At the time of the incident, the ship was carrying 3,346 passengers and 1,150 crew members.
U.S. Coast Guard marine safety investigators and inspectors from Marine Safety Detachment Saint Thomas were on scene with the Carnival Liberty to assess the damage and determine cause of the fire.
Тhe shipowner also informed that a team of experts is evaluating the engine room, and an assessment is expected to be finished Tuesday morning (Sept 8).
The Carnival Liberty was docked in St. Thomas as a part of a seven-day Caribbean cruise, which started on Sunday in San Juan, Puerto Rico.
Carnival said that all passengers on board the cruise ship were taken to a hotel in St. Thomas, where they stayed in a reception area. On Monday evening at around 8 p.m. local time, the Coast Guard gave permission for the passengers to reboard the ship.
The Carnival Liberty is 110.000-GT cruise ship with a capacity of 2974 passengers, built in 2005, sailing under Panama-flag. The ship is managed by Carnival Cruise Lines.
For an extensive list of cruise ship accident reports and incident news you can visit the CruiseMinus website.