Nippon Steel & Sumitomo Metal Corp (NSSMC), the largest steel producer in Japan, intends to replace its fleet of chartered-in capesize vessels with nine super-cape vessels of 230-250,000 dwt each.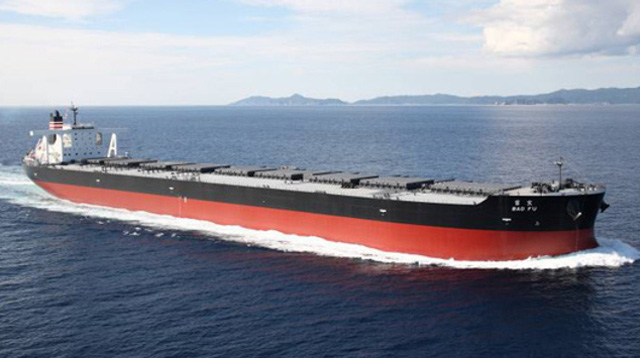 Image: Namura Shipbuilding
According to the U.S. shipbroker Compass Maritime, the very large ore carriers (VLOCs) will be chartered on periods of 8 to 15 years from four Japanese shipowners.
The broker stated that Mitsui OSK Lines will charter three VLOCs , and NS United, K Line and NYK will charter two vessels each.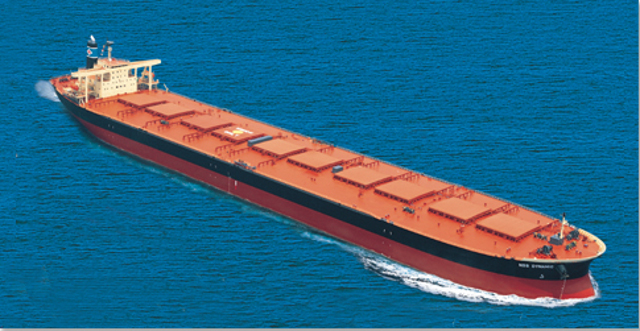 Japan's Namura Shipbuilding and Imabari Shipbuilding yards are chosen by the four shipowning groups for the new buildings project. The ships are expected to be delivered in 2018 and 2019.
"This will add another 2m tonnes of capacity to the already saturated cape and VLOC market, and follows on the heels of recent reports regarding COSCO's new order for a large number of 400,000-dwt Valemax bulkers from Chinese yards," Compass Maritime commented.

"The only saving grace for the cape market has been the record pace of cape bulker recycling. As of this date in 2014, 14 capesize vessels were recycled; so far in 2015 we are up to 72 ships, and that may be a light number as the ships sold to Chinese breakers under their subsidy system, which has now been extended and will expire in 2017, sometimes go unreported."