On September 5th, the U.S. Coast Guard Cutter Healy successfully arrived at the North Pole and thus became the first ever United States surface vessel to do so without being accompanied.
The ship's North Pole arrival serves as the 4th time that a U.S. surface ship has ever managed to reach the North Pole, and also marks the first time of doing so since back in 2005.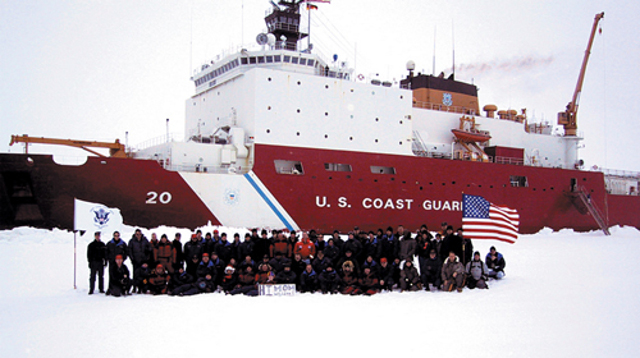 Image: USCG/Cory J. Mendenhall
The Seattle-homeported Healy sailed off from Alaska's Dutch Harbor on August 9th with a crew and science party in a total of 145 people. The voyage came in support of GEOTRACES, which is a historic international effort aimed at studying the world oceans' geochemistry. The National Science Foundation is responsible for funding the expedition.
During the voyage the appointed teams emphasized on studying particular aspects of the Arctic Ocean in order to carry out a long of scientific goals, such as the creation of baseline measurements of the ice, meltwater, air, seawater, snow and ocean bottom sediment for the purposes of future comparisons.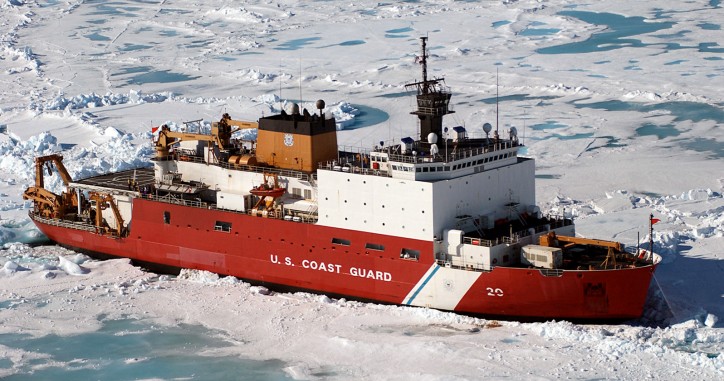 Image: Wiki
Given that the U.S. is an Arctic Nation, the Coast Guard has carried out operations in the Arctic since back in the 1860s. By being able to reach the North Pole yet again, the Coast Guard has demonstrated its ability of providing access and presence throughout this highly important and rather operationally challenging region.
Healy serves as the newest high-latitude vessel at the United States' disposal. The 16-ton ship has a length of 420 feet and is capable of breaking more than ten feet of ice. Additionally, along with performing various Coast Guard statutory missions like search and rescue and law enforcement, the 30,000-horsepower icebreaker also serves as a research platform providing multiple oceanographic deck winches, extensive laboratory spaces, and berthing for 50 scientists.
Given how the Arctic continues to become more and more available for developing purposes, the data collected by Healy during the duration of this expedition is going to become even more important for understanding the nature of the Arctic's scientific processes, as well as how to exercise stewardship in the region in the most responsible of manners.