Liebherr Container Cranes has made an announcement that it is going to be delivering four ship to shore container cranes for the purposes of Fenix Container Terminal, which is based at Russia's St.Petersburg Port of Bronka.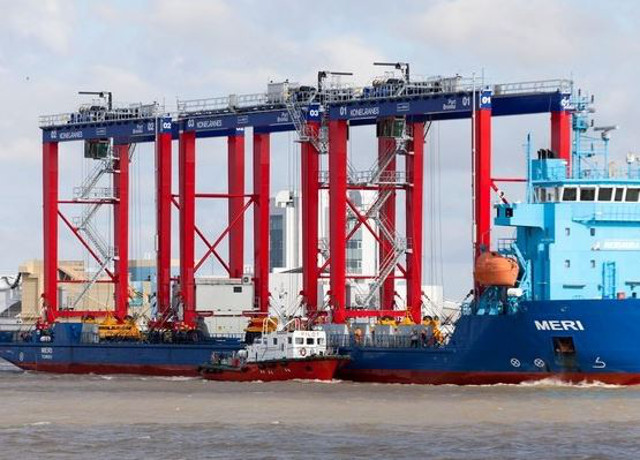 Ireland's Liebherr Container Cranes is responsible for designing the cranes and they were also built in the company's Irish cutting-edge facility. The cranes were then appointed for assembling in the Liebherr Rostock plant and subsequently barged via the Baltic Sea en route to St. Petersburg.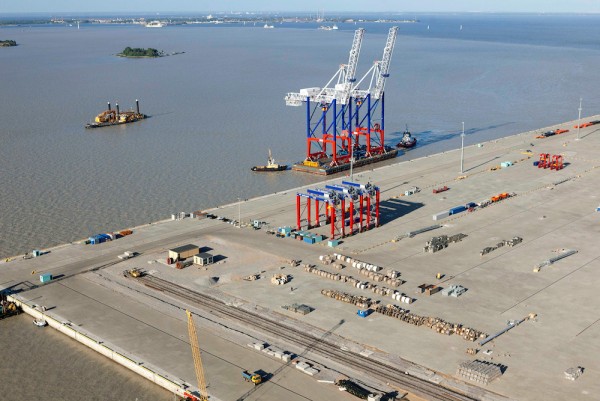 Image: BronkaPort
The cranes have been scheduled to become operational at the said Baltic Sea container terminal in the weeks to come. The terminal's development is to occur in separate stages, the initial stage 1 being responsible for delivering a 1.45-million-TEU annual capacity on the key trade route between Europe and Russia. Stages 2 and 3 respectively are to account for capacity reaching 1.9 million and 3 million TEU.
"We sent our first cranes to Russia a long time ago and since that time we have managed delivering STS as well as RTGs to Russia's ports. The project at hand called for the cranes to be fully assembled upon delivery and our Rostock maritime facility was appointed to the task," commented Pat O Leary, Liebherr Container Cranes' managing director, while discussing the contract.