This week, Venezuela's navy managed to detain three vessels that had become suspected of smuggling subsidized fuel from the country's Paraguana refinery-filled peninsula, as reported by a local commander on Saturday.
On Monday, several sources reported that authorities have arrested seven people in relation to an alleged attempt of smuggling diesel in a tanker that is property of the PDVSA government-owned oil company.
Admiral Andres Gomez, a local navy unit commander, gave confirmation that the Negra Hipolita tanker was found at the Cardon refinery carrying an excess load of 50,000 diesel fuel barrels.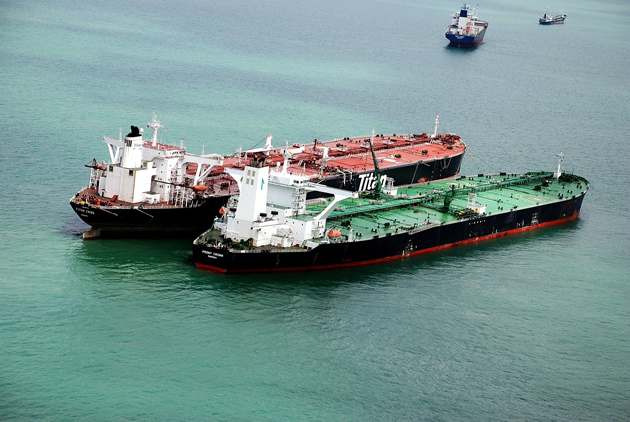 This week, the Venezuelan navy also detained two additional ships, both coming from Panama, again in relation to smuggling offences. The location at which they were apprehended was not made clear and PDVSA didn't respond immediately to requests for an appropriate statement.
A whole tank of heavily-subsidized gasoline on the Venezuela market costs less than one US cent according to the black market exchange rate, which is quite the powerful stimulus for smugglers to take the product to near-by countries, where they would be able to sell it for prices near international market levels.
The Margio G vessel, which operated under a charter deal for PDVSA, was stopped by authorities at the Amuay oil refinery, carrying an excess of 1,018 fuel barrels, worth more than USD 186,000, commented Gomez.
The Paola Valentina ship was stopped while transporting 4,000 liters of gasoil without having the necessary invoices, among other law breaches, he further said.
A total of nine seafarers were detained, with seven of them being involved with the Negra Hipolita tanker.
The arrests in question come along the lines of President Nicolas Maduro's efforts of cracking down on smuggling operations in the contraband-rife state of Venezuela. In the last couple of weeks, he has managed closing down a few busy border crossings with Colombia.
The closures have led to fuel consumption cuts in the western border states of Zulia as well as Tachira by a rough daily amount of seven liters, as reported by Eulogio del Pino, president of PDVSA.
The three vessels were all detained in the Falcon state. Stella Lugo, who is governor of the said state, commented that she is to personally present a security plan to Maduro aimed at combating smuggling activity in the coastal area.
Back in January, authorities carried out an arrest of an oil ministry official that was charged with the overseeing of the domestic fuel market for potential irregularities regarding the distribution of gasoline.