Today, the biggest shipbuilder and marine engine maker in the world, that is Hyundai Heavy Industries, made an announcement that it has managed to recently complete type approval testing regarding its CLEAN HiMSEN (Hi-Touch Marine & Stationary Engine) next generation engines. Eight major classification societies were present while the testing procedures were carried out. Among them were LR, ABS, DNV/GL and KR.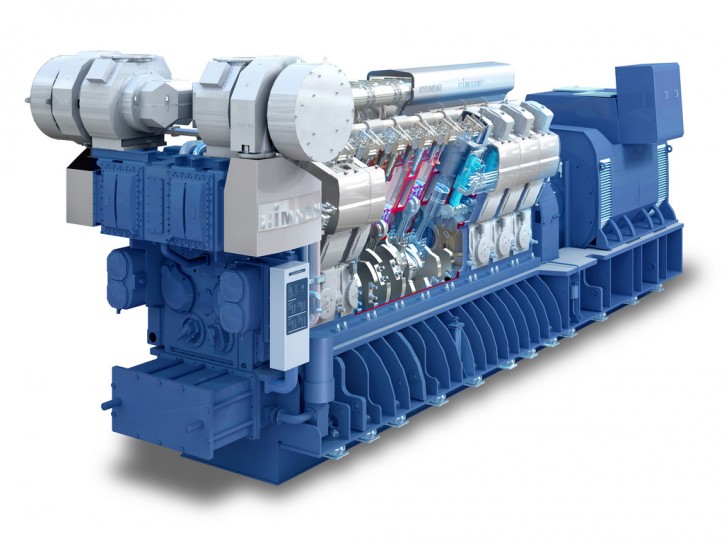 Power output is improved by 20% and fuel efficiency is up to 2% when employing the CLEAN (Customer, Liability, Environment, Acceptable Technology, No Defect) four-stroke HiMSEN engine (Model H21C) in comparison to the other four-stroke engines of the same class. The innovative engine is able to achieve this while being 10% smaller and lighter.
The engine is in full compliance with IMO Tier III regulations and by attaching the proprietary Hyundai Selective Catalytic Reduction technology, NoNOx of HHI it is able to emit 98% less NOx.
"The CLEAN HiMSEN next generation engine we have produced serves as the culmination of a 40-year journey of gathering know-how and piling up experience. Given the customer-oriented engineering, the high-efficiency and high-output levels the engine is going to undoubtedly contribute for mutual benefits to HHI as well as to its valued clients," commented Mr. Youn Joong-geun, HHI's Engine & Machinery Division executive vice president.
HHI developed the best selling medium-speed marine engine that is HiMSEN, back in 2001. Since then, the company has been responsible for exporting roughly 10,000 HiMSEN engines, which equals to approximately 21% of the market. The superior design of the engine has received quite the recognition of the industry, made evident by the numerous design awards it managed to win at the 2010 International Forum (iF) Design Award as well as Red Dot Design Award 2010.