Shipping professionals have formed an organization in order to seek action against continuous illegal fishing activities off the coast of Somalia, due to the fact that the European Union Naval Force (EU NAVFOR) answered their complaint by saying that it doesn't qualify to be addressed since it doesn't come under the EU NAVFOR's remit of Operation Atlanta.
According to the Baltic and International Maritime Council (BIMCO) the foreign trawlers' increasing number might very well revive the piracy business off Somalia. Ever since 2010, piracy cases have been decreasing due to the fact that international forces were appointed to patrol the notorious sea routes.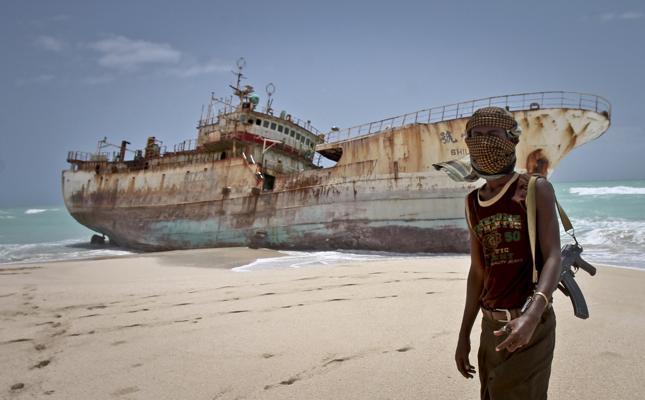 A large number of testimonies given by former pirates point out that the said men initially resorted to piracy as a result of the decreasing number of fish in the sea, for which they put the blame on multi-national companies that dock trawlers off Somalia's coasts without obliging to any fishing rules whatsoever.
The fact in question has led to a great number of desperate fishermen that had no choice but to join the pirate groups occupying the Gulf of Aden.
The London International Shipping Week that just concluded raised the topic of illegal piracy off Somalia's coast. The event was attended by Major General Martin Smith, who is EU NAVFOR's Operation Commander.
Giles Noakes, BIMCO Chief Maritime Security Officer, commented that illegal fishing requires a sustained level of involvement from the whole shipping industry and all associated parties.
"From a purely BIMCO perspective, I view the situation as problematic because it could serve as a potential catalyst for re-aggravating the community," he commented.
He further added that any threat regarding the "three-legged-stool" of maritime security: military security, onboard security and land-based actions towards addressing the illegal sea activity sources would be rather concerning.
"It is simple - if one leg is taken away the stool is going to collapse. If we really want to return to normalcy to some degree, all we can do is gradually shave down the legs and not overreact. We have to talk together and make sure that success regarding deterring piracy is actually a defeat of piracy."