Titan Salvage has managed completing the cape-size MV Smart coal carrier wreck removal. The vessel ran aground in South Africa back in 2013. After the merger of Svitzer Salvage and Titan, Titan Salvage is currently part of Ardent.
The operation was rather difficult to carry out due to the harsh weather conditions that are typical for the coast of South Africa, especially during wintertime.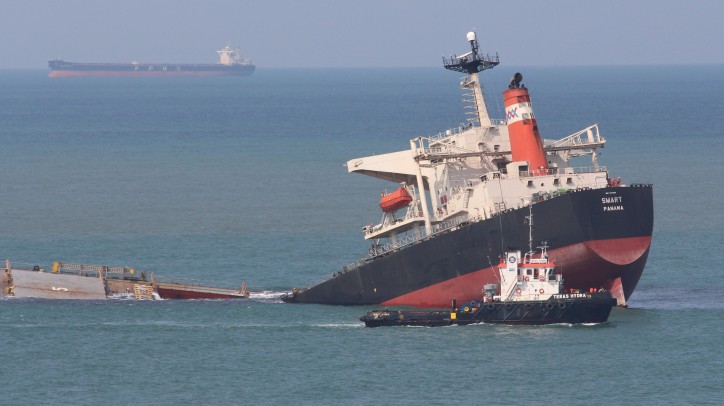 "The vessel, which owner Alpha Marine entered in North P&I Club, was removed on time and in accordance with the appointed budget for the operation as a result of a productive co-op effort with the South African Maritime Safety Authority (SAMSA), Titan and North", as commented by the Club.
Back in 2013, on August 19th, the bulk carrier (151,279 DWT) ran onto a sand bar not long after having set sail from Richards Bay coal terminal in a 7-meter Indian Ocean swell. At the time it was transporting 147,650 tons of coal, 129 tons of diesel and 1,769 tons of fuel oil.
All of the 23-man crew were successfully rescued and in merely a few days the 273-meter long vessel split into three separate parts.
Smit Amandla Marine, the Dutch Smit Salvage salvor, which is part of Boskalis Westminster and the South African Subtech Group salvor removed the fuel after which 10,000 tons of coal slurry followed into the ruptured №9 hold.
After that they managed to refloat the separated stern section of the vessel and scuttled it offshore later on in October of 2013.
Titan Salvage was able to acquire the tendering process for performing the lightening, refloating and scuttling –related procedures of the partially buried bow section. It was refloated and subsequently scuttled back in December of last year. The remaining mid-section was cut down and buried at this month's beginning after which the seabed was immediately rehabilitated.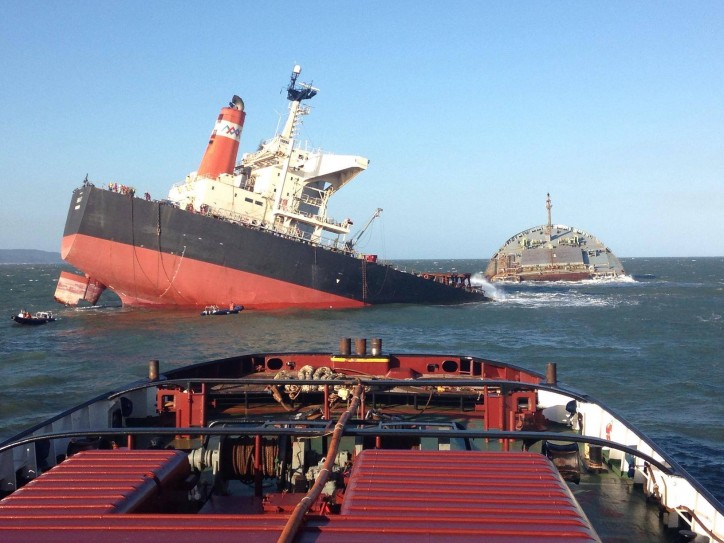 "By successfully removing this enormous, high profile wreck we have once again pointed out the many positive things that are produced from a thorough and early dialogue with the officials responsible for the management of a wreck site and with other stakeholders," commented Mike Salthouse, deputy global claims director for North.
The total salvage operation cost more than $36 million.