On Thursday, Cosco Pacific made an announcement that it has formed a joint venture for acquiring equity interests in the Turkish Kumport container terminal. Cosco is the 5th biggest port operator in the world when accounting for throughput.
According to the lines of the joint venture, Cosco Pacific and another government-backed port operator, Hong Kong-listed China Merchants Holdings (International) are to each acquire 40% of the the Luxembourg-incorporated Euro-Asia Oceangate joint venture, with a 12,500-euro share capital.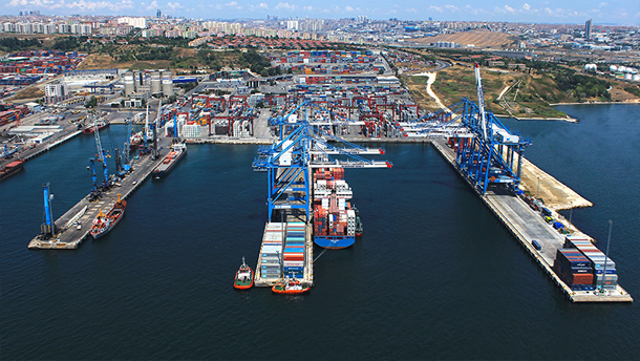 The 20% that remain are to go to CIC Capital, which serves as a direct investment arm of the Chinese sovereign wealth fund.
The joint venture plans on investing in 64.5% of Fina Liman, whose single asset is its Kumport investment. Turkac is set to hold the remaining 35.5% of Fina Liman. Turkac itself is property of the Sultanate of Oman's State General Reserve Fund.
Additionally, Euro-Asia Oceangate is going to make a direct purchase of 1.35% of Kumport for an initial sum in the amount of USD 20 million. Euro-Asia Oceangate is responsible for operating the
Kumport Terminal on the Marmara Sea's northwest coast, on Istanbul's European side. The remaining 98.65% are to belong to Fina Liman.
Kumport Terminal serves as the 3rd biggest container terminal in Turkey and has the capability of handling 18,000 twenty-foot equivalent units (TEUs) of vessels.
The terminal currently has six berths that provide it with a capacity level of 1.84 million TEU, which can be further expanded to a mark of 3.5 million TEU.