The Gener8 Maritime crude oil shipping company (HQ: New York) has reported taking delivery of the first of a total of 21 ECO Very Large Crude Carriers (VLCC). The order for the vessels has been placed to South Korea – based shipyards.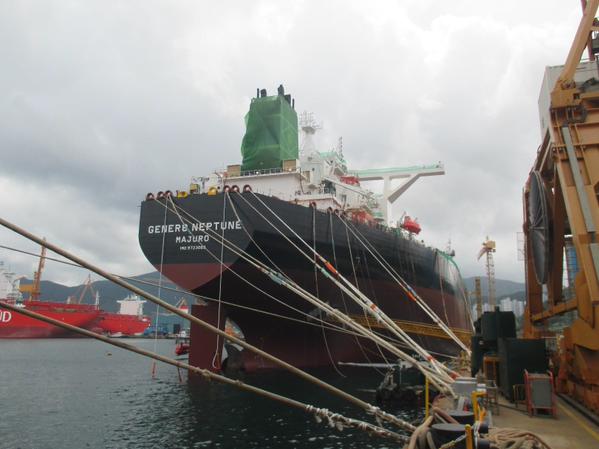 Daewoo Shipbuilding & Marine Engineering (DSME) successfully delivered the ECO VLCC Gener8 Neptune on September 11th.
"We are happy to announce that we have received the first vessel of our ECO VLCC newbuild program. We look forward towards our VLCC fleet expansion that should be carried out during the 18 following months," commented Peter Georgiopoulos, Chairman and CEO of Gener8 Maritime.
The Gener8 Neptune is to enter the VL8 Pool of Navig8.
The company emerged on the market back in February when Navig8 Crude Tankers and General Maritime Corporation decided to undergo a merger operation.
The company currently has a 47-vessel fleet, which includes a VLCC under a charter deal.
Its owned fleet consists of 26 vessels on the water and 20 VLCC newbuilds.