The 6,500-ceu Norwegian car carrier Hoegh Transporter was seized at Mombasa port on Thursday (Sept 17) by the local Security agencies, believed to be smuggling drugs and firearms into the country.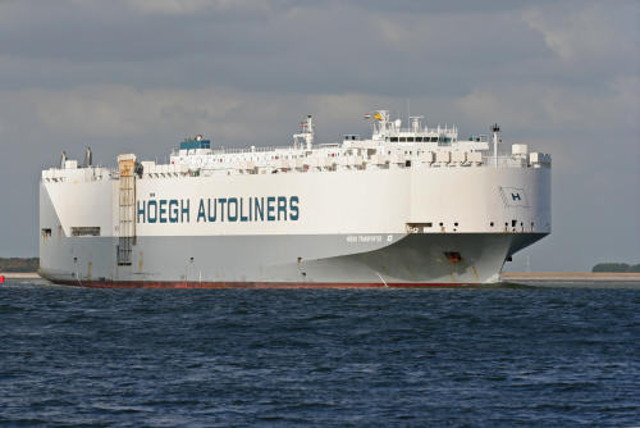 The fully laden vehicles carrier is moored at Mombasa Port's Berth 13. The ship is guarded by commandos from the General Service Unit (GSU), the paramilitary wing in the National Police Service of Kenya.
Francis Wanjohi, the Mombasa police commander informed that police were holding the ship for allegedly trafficking narcotics and firearms.
In a statement the ship-owner Höegh Autoliners said:
"The vessel came from Mumbai, India. After berthing, the vessel was boarded by Kenyan authorities, who requested to inspect the cargo to be discharged in Mombasa. The vessel's crew, our local agent in Kenya and Höegh Autoliners' local African operations team is cooperating fully with Kenyan authorities. We at this point do not know when the inspection will be completed and the vessel cleared to sail."
There is still no information to confirm if there was any illegal cargo found onboard.
The Mombasa police commander Wanjohi said that further information will be released after the completion of the ship's inspection.
The Hoegh Transporter was seized by the local authorities after receiving highly classified intelligence information shared by foreign security agencies.