The Taiwan-flagged cement carrier Asia Cement No.2 collided with fishing vessel Shih Hui No.31 at around 1:50 local time on September 18, 2015.
The incident occurred approximately 2 nautical miles northwest of Chuwei fishing port, northwest Taiwan in the Taiwan Strait.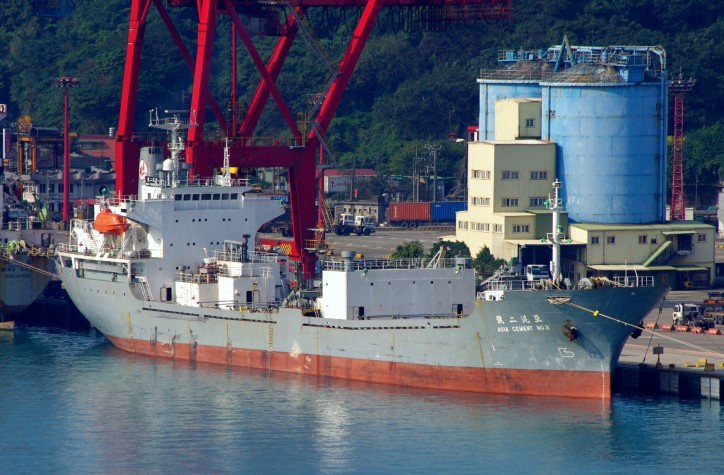 Image: ERIC HU
After the collision the fishing vessel capsized and stayed afloat with bottom above the sea surface.
All 9 crew members aboard the fishing boat went missing. Among them were 1 Taiwanese, 4 Chinese and 4 Indonesian nationalities.
On Monday it was reported that the bodies of the Taiwanese skipper, three Chinese and one Indonesian crew members of the Shih Hu 31' crew have been recovered and the rest four fishermen are still reported missing.
Local marine authorities have launched an investigation on the accident.
The Taiwanese second officer Tseng Teh-rong and a Filipino sailor , who were on duty on the cement carrier at the time of the crash have have been interrogated and were released on bail on September 19th.

The 11.999-dwt cement carrier Asia Cement No.2 is built 1987 in CSBC, KAOHSIUNG Shipyard in Kaohsiung, Taiwan. The ship is owned and managed by U-MING MARINE TRANSPORT CORP.