Sweden's Coast Guard and a commercial salvage crew are still responding to a bulk carrier that ran aground off Sweden's west coast in the Kattegat.
The MV Victoria (46,000 DWT) was transporting a cargo of wheat en route from Germany to Guinea, when it ran aground on a shoal.
The accident occurred late Saturday night at roughly 15 nautical miles off Varberg, Sweden. On Sunday, divers found a 3-meter gash in the hull of the vessel below the waterline.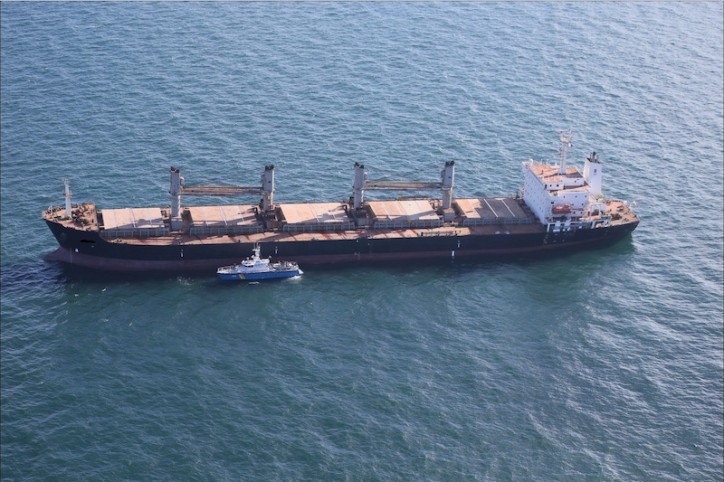 Image: Swedish Coast Guard
As last reported on Tuesday evening, two vessels from the Coast Guard, along with a salvage tug and a tanker were present at the scene and were trying to stabilize the vessel before pumping out its fuel oil.
Sweden's Coast Guard officials commented that roughly 550,000 liters of fuel in the vessel's tanks are to be transferred aboard the tanker before they are able to refloat the bulk carrier.
Two additional emergency response ships have been appointed to remain on standby and are ready to respond if an environmental emergency is to occur.There have been no reports regarding any signs of pollution as of the moment.
A tug present at the scene reported some sideway movements from the vessel due to the wind and wave action.
The video below shows the weather conditions that salvors had to cope with on Monday: