The Netherlands-headquartered international shipping company - Vroon - has announced the launching ceremony of the newbuild livestock carrier Greyman Express, which took place at COSCO Guangdong Shipyard, P.R. in China.
The Greyman Express is the sixth in a series of livestock carriers to be built for Vroon at this Shipyard.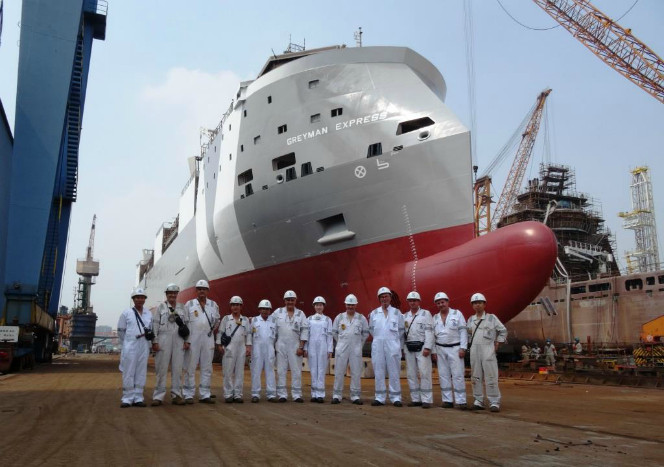 Image: Vroon
Another four newbuilding vessels from the same type have already been delivered to the company and are trading successfully.
The fifth livestock carrier, Gloucester Express, will be delivered later this year, with the last two vessels in the series– Greyman Express and Gudali Express – which will join the Vroon fleet in 2016.
These newbuildings are "next-generation" livestock carriers, capable to transport a cargo with capacity of approximately 4,500 sqm and cruising in a distance of around 18,000 nautical miles.
All ships in the series are fitted with animal-welfare facilities exceeding Australian (AMSA) regulations. The vessels also have a revolutionary bow design that will ensure fuel savings while maintaining high speeds and maximum comfort for cargo and crew.