Eleven people were killed when they abandoned their fishing trawler, which had begun taking on water some 20 nautical miles south off the coast of Hangklip.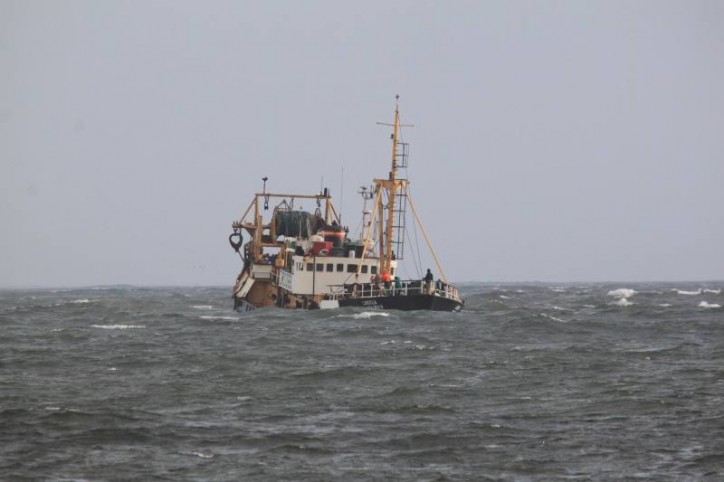 Image by: Glenn Kasner
Just after 6 pm local time on Sunday, September 27, the 414-GT fishing trawler Lincoln, owned by the Viking Fishing Group from Cape Town, sent out a mayday signal and the 21 crew members began abandoning ship.
By the night nine bodies had been recovered, two men were presumed dead after their empty lifejackets were found, one was still missing and nine had been rescued.
Tim Riddell, CEO of the shipowner Viking Fishing, said:
"There was extremely bad weather and a decision was made to abandon the ship.Nobody will really know what happened until a maritime court has conducted an inquiry, and this is being elevated as a major priority."
Despite the extensive air and sea search coordinated by MRCC (Maritime Rescue Coordination Centre) no sign of the three missing crew have been found, and the search was continuing.
Mark Steed, of the Maritime Rescue Co-ordination Centre, said:
"A helicopter was sent out and did an extensive search, but was recalled. There are still four vessels conducting a search."
The fishing trawler Lincoln was boarded by engineers, and in rough seas it was being towed to Cape Town by a sister ship. It suffered external damage but was otherwise stable.
Police have opened an inquest docket, while the South African Maritime Safety Authority will open an investigation into the incident.
Andy Johnston, head of the Artisanal Fishers Association of South Africa, said:
"This is the worst disaster for small-scale fisheries in recent history. Accidents happen, but usually the loss of life is two or three at most."
Source: timeslive.co.za