In the early morning of Wednesday, September 30, the east-going product tanker Kösterberg and the west-bound general cargo ship Grona Aalsum, enroute from Tornio to Flushing, and the reefer Prince of Seas, scraped each other in dense fog during the transit of the Kiel Canal at Fischerhütte.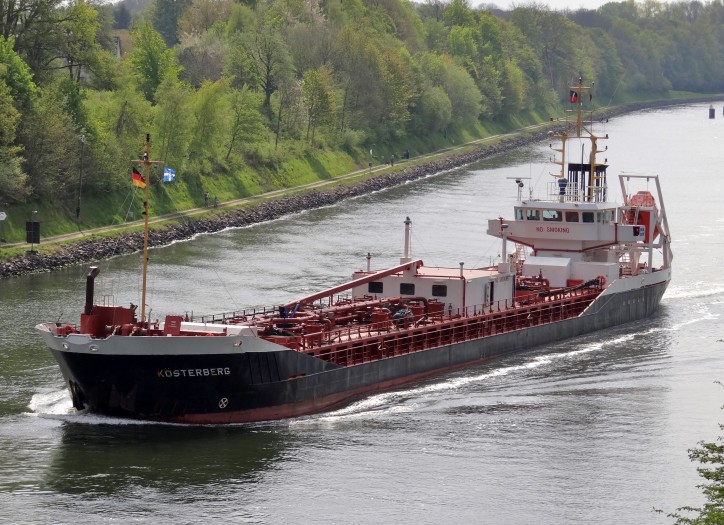 Image: Wolfgang Berthel
The oil products tanker Kösterberg was pushed into the embankment, due to the collision destroying several dolphin-structures. One was sunk completely, another stuck into the fairway at an angle.
All ships were able to continue their voyages: the Grona Aalsum docked at the railway pilings in Brunsbüttel at 6.15 a.m. local time, the Prince of Seas at the navy pilings south in Brunsbüttel at the same time, and the Kösterberg continued to Kiel where she berthed at the Bominflot bunker quay at 10.20 a.m. for surveys and investigations.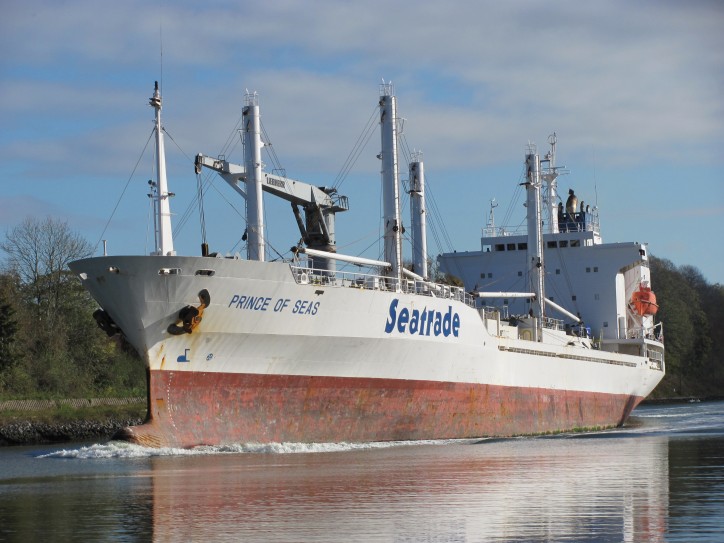 Image: B. Meier
The tanker Kösterberg departed at 6.30 p.m. and resumed its voyage from Bremerhaven to Aarhus.
The Grona Aalsum had already sailed at 3 p.m., while the Prince of Seas remained in Brunsbüttel for the time being.
Source: shipwrecklog.com