A historic ship run aground at the Waimakariri river mouth (South Island, New Zealand) on Sunday afternoon, Sept 27, 2015.
By the time of the incident, the 96-year-old MV Tuhoe was on its way back from Lyttelton where it had undergone repairs for more than $200,000. The vessel was returning to its home on the river in Kaiapoi.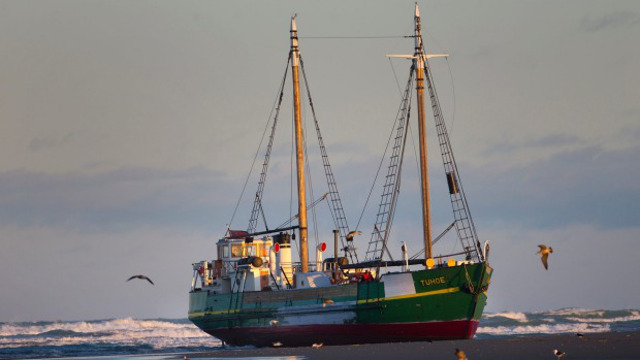 Image: stuff.co.nz / Kirk Hargreaves
According to reports of local news media the vessel had the hold section of the starboard hull and hold floor framing rebuilt on dry dock in Lyttelton.
The grounding incident occurred around 4pm local time. As it was reported, eleven people were on board MV Tuhoe. The group was still on board at 6pm, as the crew waited for the tide to come up.
Coastguard teams were dispatched at the location and were monitoring the situation. All people aboard the ship were transferred safe ashore. There are no reports for injuries.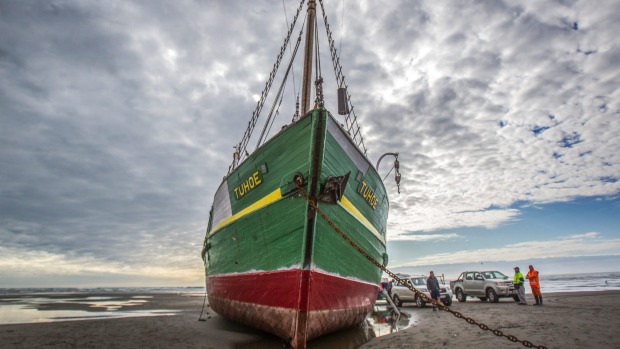 Image: stuff.co.nz / David Walker/ Fairfax NZ
The local authorities have taken decision to demolish the historic 1919-built schooner MV Tuhoe.
Demolition was expected to be completed by the end of Wednesday but the crew were unable to remove all of the wreckage before high tide set in at 4pm. The boat was cut into three separate pieces.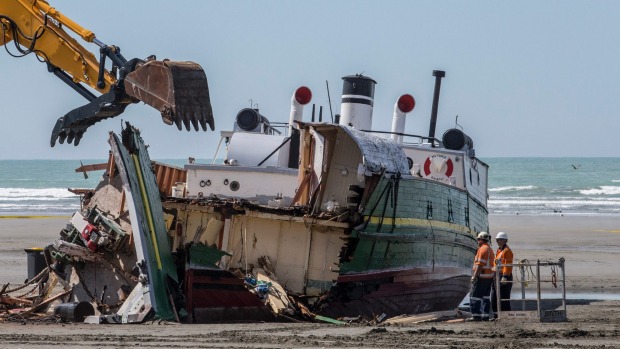 Image: stuff.co.nz / Stacy Squires / Fairfax NZ
Jim Dilley, the Regional harbourmaster said only two thirds of the vessel was cleared because it took longer than expected to salvage the mast and bridge from the ship.
On Thursday (Oct 1), contractors arrived at the beach shortly after 8.30am and completed demolition about 4pm.
It took working teams about eight hours to wreck and relocate completely what was left of the ship's hull along with containing and mopping up any minute diesel spill from the two engines which were the last things.
Now, the historic ship MV Tuhoe is completely demolished, with only its remains left to clean up.
Source: stuff.co.nz