Staff of the Secretariat of the Navy of Mexico (Semar), in coordination with officials of the Criminal Investigation Agency (CIA) of the Attorney General's Office (PGR) and the Maritime Customs of Manzanillo in Colima, have seized 168.58 kilograms of cocaine in the containership MOL Grandeur, which has arrived at the Mexican port from Callao, Peru.
Image: Rogério Cordeiro
According to information released by a local news media, the drug was hidden in 156 packages in four black suitcases that were deposited inside a container, which was unloaded from the Hong Kong-flagged containership.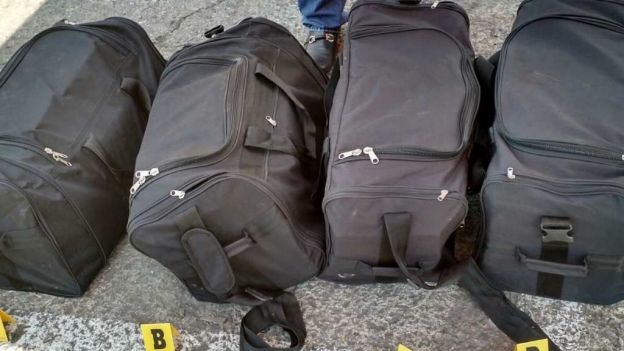 Image: PGR
The federal agency have confirmed the found in the area of ​​review of the Maritime Terminal Portuaria de Manzanillo port after a joint operation conducted by the local Customs and Semar teams. During the search the packages were found and the substance tested, showing cocaine positive results.
Image: PGR
PGR and specialized personnel were present at the scene to undertake the analysis. There is an ongoing criminal investigation gathering evidence for the case.
Source: noticieros.televisa.com