The passenger/Ro-Ro Cargo Ship Stena Gothica arrived on Tuesday morning to Gothenburg, Sweden with previous port of call Frederikshavn, Denmark with severe list to port side.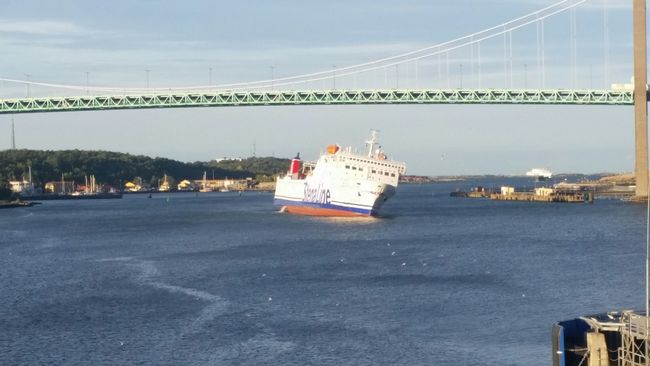 The ferry suffered the heavy list when passing under the Älvsborgs Bridge at around 8 a.m. local time due to a technical error in the morning of Oct 6, 2015.
The vessel berthed at the Stena Terminal at the Majnabbe Quay at 8.45 a.m. Stena Gothica was loaded with 35 trucks and had on board 39 passengers and 35 crew members.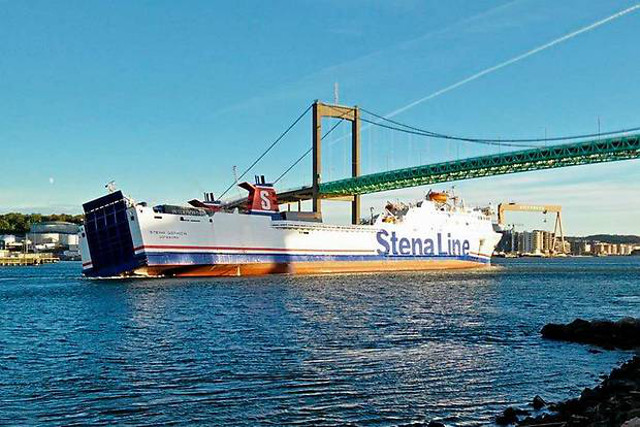 According to Stena Communications the anti heeling system defaulted, and troubleshooting was underway.
The Company informed that there is an ongoing investigation on the incident.
Stena Gothica operates between Gothenburg and Frederikshavn, sailing back and forth 2 times per day.
Source: gp.se