An Australian warship has seized 427 kilograms of heroin from a smuggling vessel it intercepted in the Indian Ocean.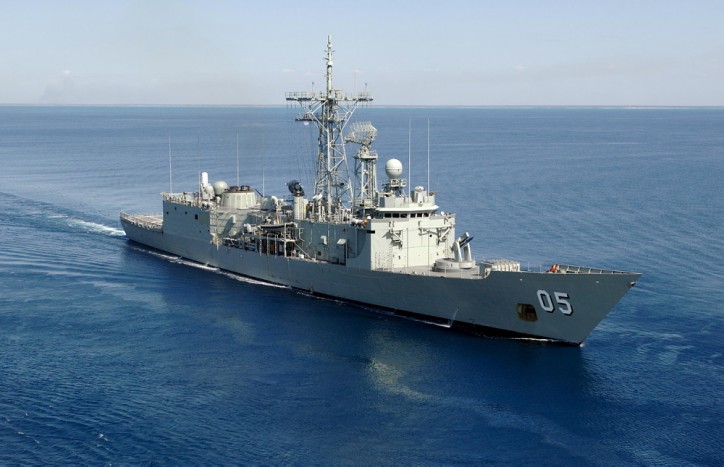 Image: navy.gov.au
Chief of defence force joint operations Vice-Admiral David Johnston said a boarding party from HMAS Melbourne last Friday found the drugs, worth an estimated $126 million, in a hidden compartment on the suspect fishing vessel.
"In 2015, Australian ships have seized nearly two tonnes of heroin while deployed to Middle Eastern waters," he said.
The crew of HMAS Melbourne observed the vessel operating suspiciously and sent a boarding party via seaboat to conduct a routine boarding.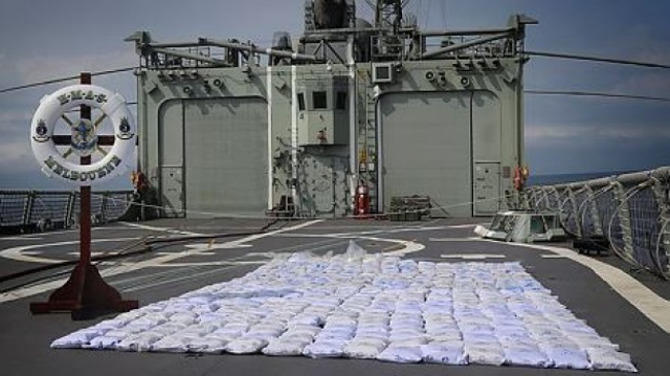 Image: Department of Defence of Australia
Interviews with the crew raised suspicion that it was involved in some form of illegal activity, the Department of Defence said.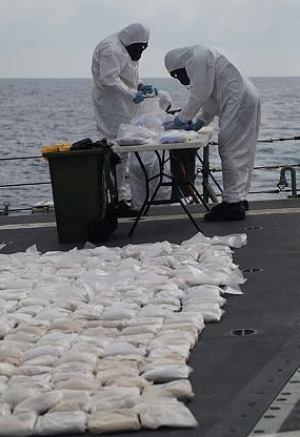 A subsequent search of the vessel uncovered the heroin.The drugs were transferred from the smuggling vessel to HMAS Melbourne where they were analysed and destroyed.
Many of the illegal drugs intercepted by Australian ships originate in Afghanistan and Pakistan and their sale generates income for terrorist organisations.
Vice-Admiral Johnston said:
"Melbourne is on her eighth deployment to the Middle East Region and is the 61st rotation of a Royal Australian Navy vessel in the region since the first Gulf War in 1990."
Source: smh.com.au