The Portuguese fishing vessel OLIVIA RIBAU issued a distress signal at 19:13 local time on Tuesday (Oct 6), reporting sinking and crew abandoning vessel.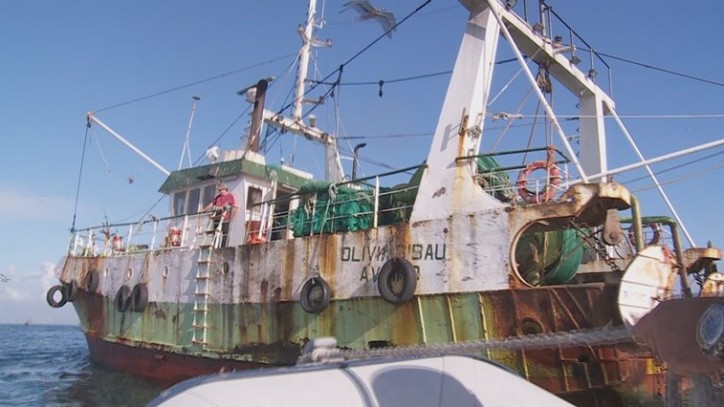 Image: cmjornal.xl.pt
The fishing boat was near Figueira da Foz port, north of Lisbon, Portugal when it was caught in strong winds and high tides.
There were 7 crew on board at the time of the incident. Two seamen were rescued from life raft, one was found dead, four went missing.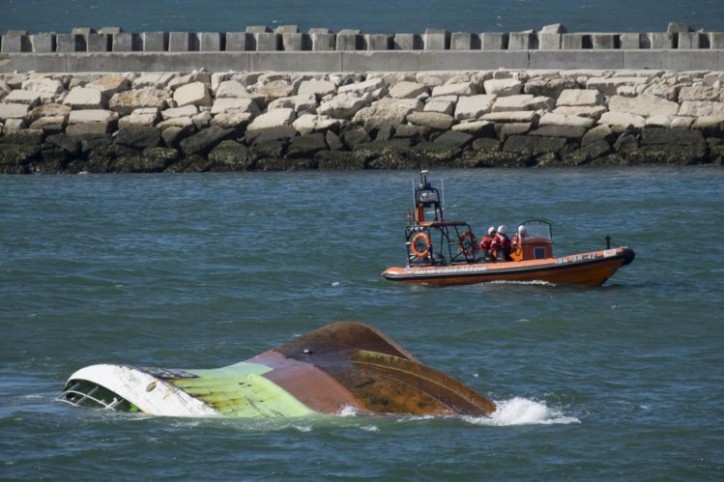 Image: publico.pt /Sérgio Azenha
Search and Rescue operation under way. According to local news media reports the vessel ran on rocks and started to sink. SAR is hampered by the heavy weather in the area.
Source: cmjornal.xl.pt