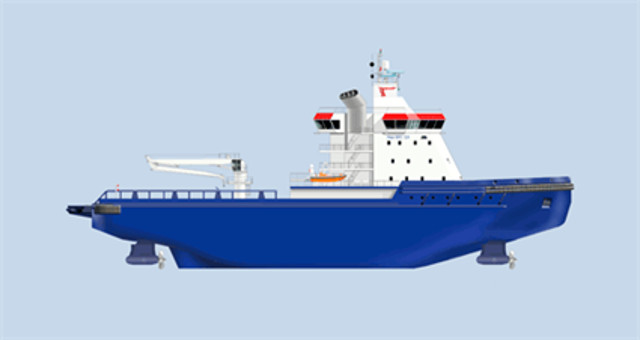 Finnish engineering company Wartsila has received the first order for its recently introduced Wartsila 31 engines which will power a Yamal LNG icebreaker currently under construction at Russia's PJSC Vyborg Shipyard.
The new generation icebreaker Aker ARC 124 will feature three 8-cylinder Wartsila 31 engines.
The installation will also include Wärtsila's online monitoring of the engines.
Wartsila says that the first major service required by the Wartsila 31 comes only after 8,000 running hours, compared to 2,000 running hours for engines of a similar class.
The ship is being built on behalf of FSUE Atomflot, the enterprise of ROSATOM, Russia's State Corporation for Atomic Energy.
When delivered, the icebreaker will serve the Yamal LNG project in Sabetta, located northeast of the Yamal peninsula in Russia. The project is one of the largest industrial undertakings in the Arctic.
Source: worldmaritimenews.com