The Canadian Coast Guard is investigating a spill of thousands of litres of diesel fuel that leaked into the waters off Salluit, Quebec, Canada.
The local CG Center became aware of the spill Wednesday night (Oct 7) shortly after 9:30 p.m.local time, when a strong diesel smell began wafting into the Nunavik community.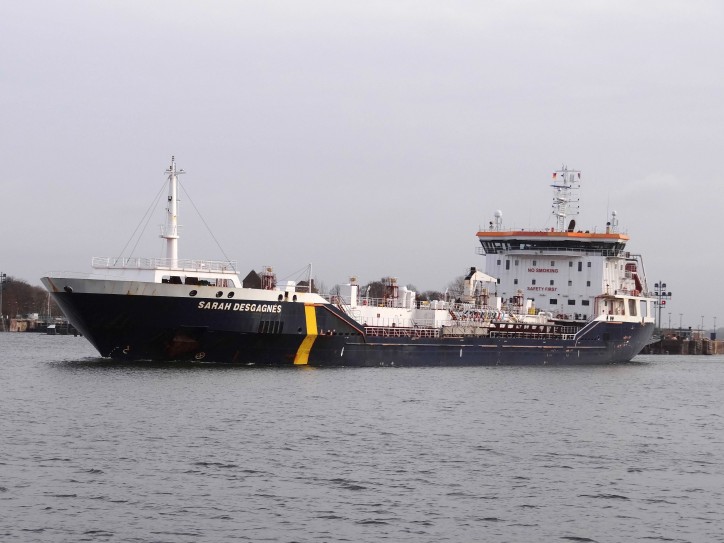 Image: Wolfgang Berthel
According to reports, the chemical/oil products tanker Sarah Desgagnés, came to the port of Salluit to fill the fuel tanks with diesel.
It was during the transfer, when strong winds caused the vessel's propeller to snap the fuel hose
Between 2,400 to 10,000 litres of diesel is believed to be spilled on the shore.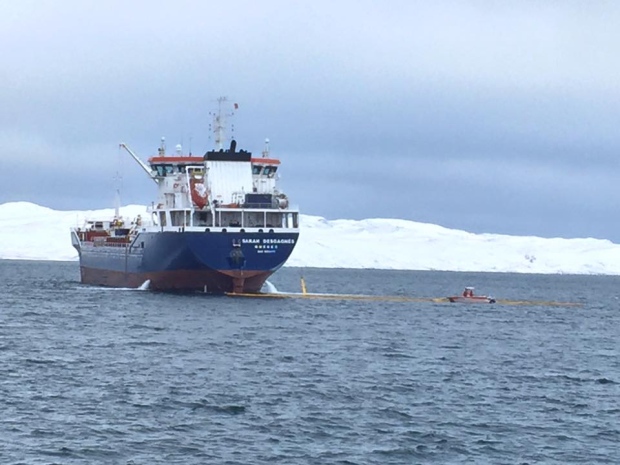 Image by Canadian CG / mayor Paulusie Saviadjuk
Serge Le Guellec, the president and general manager of the shipowner, Transport Desgagnés, says the crew of the M/T Sarah Desgagnés was already in the process of disconnecting the hose when the incident occurred.
"The crew had pretty much completed the discharge operation of the diesel fuel when the weather took a turn with high winds arising and snowy conditions. As a precautionary measure they had to disconnect a floating hose that is used between the vessel and the shore." Le Guellec said.
Le Guellec said they had disconnected the hose and closed the valves on the shore, when the waves and movement of the vessel caused a portion of the line to be damaged by the "vessel props." As a result, diesel fuel was spilled to the water.
The company says it has put out oil recovery booms to contain the spill.
The Canadian Coast Guard Ship Terry Fox arrived in Salluit at around 8:30 on Thursday morning to help investigate the incident. The Coast Guard says when it arrived, there was no fuel on the shore.
Source: cbc.ca