In the morning of October 12, 2015, around 7 a.m. local time the 20-gt French fishing vessel Reine de l'Arvor, on its return from a fishing trip to Rosmeur, slammed into the stern of the sailing vessel Nordlys, which was at anchor in the Bay of Douarnenez.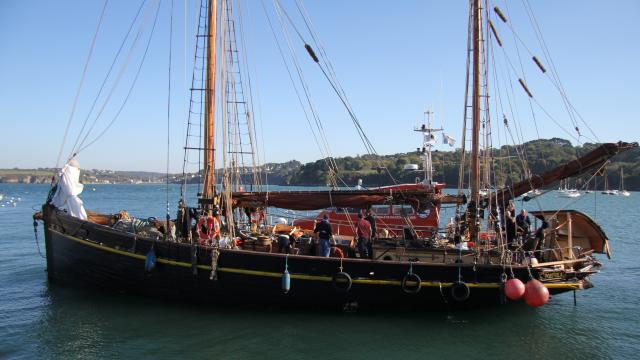 Images: Ouest-France
The world's oldest sailing cargo vessel was hit with a speed of 10 knots. The aft was severely destroyed, and the ship suffered water Ingress.
At the time of the incident there were nine crew members on board. There is no report for injured people.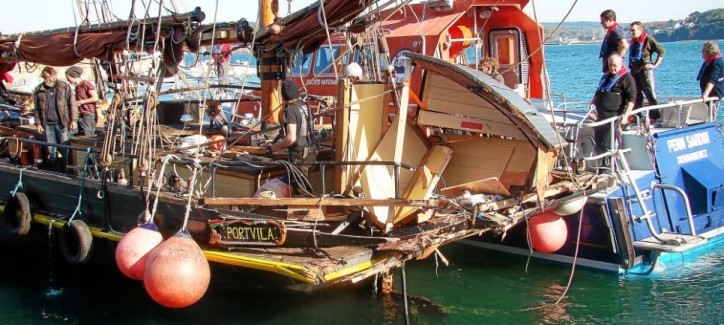 Nordlys was on her maiden voyage after two years of restoration and has just arrived in Douarnenez from Brixham (England).
The coastal cargo ketch is either the newest sailing cargo venture or the oldest sailing cargo ship depending on how you look at it.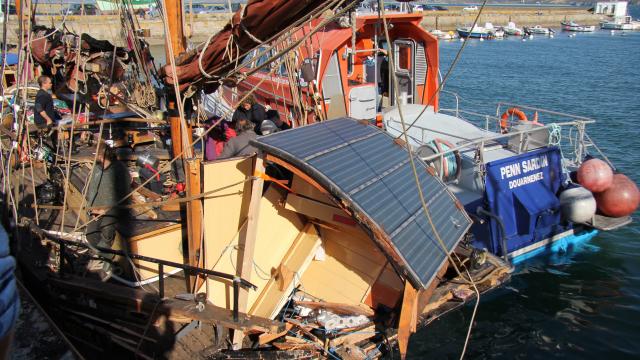 Built in 1873 in the Isle of Wight, this 141 year old fishing ketch is the oldest sailing cargo ship in the world, while also being the newest addition to the Fairtransport sailing cargo fleet.
Nordlys – meaning "Northern Lights," was restored to transfer up to 30 tonnes of cargo around Europe, the UK and Scandinavia.
At the incident site, the SAR-boat Penn Sardin assisted the Nordlys and pulled it to a slipway at Rosmeur.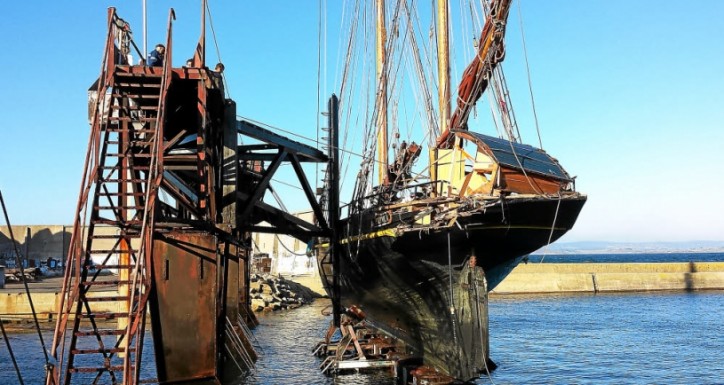 The maneuver was tricky, as the wind was accompanied by a fairly large swell.
Nordlys - the oldest sailing cargo vessel in the world before the incident (Image by: Klaas Wiersma)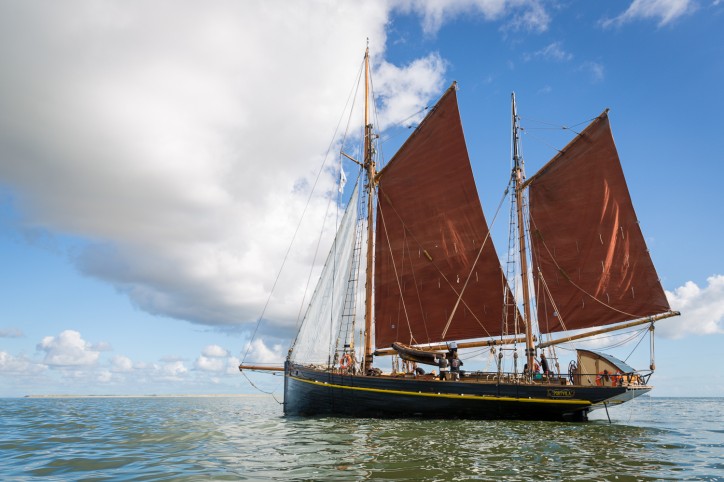 Source: ouest-france.fr