On October 11, 2015 at around 11:30 p.m local time, the 48 meter long fishing vessel Norma Mary caught fire in the Barents Sea, 250 miles north of the Finnmark coast of Norway.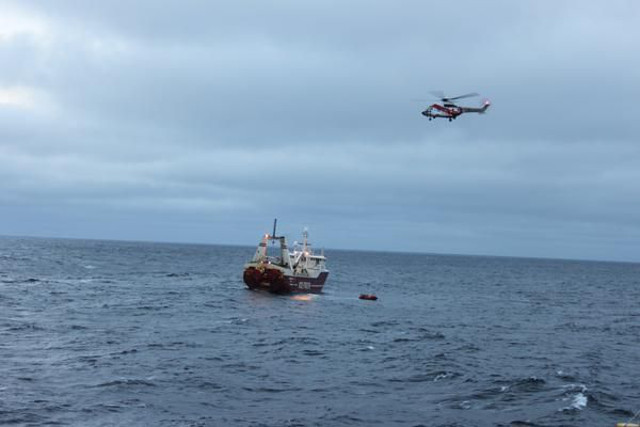 Image: Kystvakten
The fire started in one of the trawler's freezers and the crew was able to isolate the blaze, but the heavy smoke prevented the crew from determining if the fire had been extinguished.
The Norma Mary requested assistance with two helicopters from Svalbard along with a patrol boat and two fishing vessels headed to the scene.
The helicopters arrived several hours later and lowered firefighters to the trawler. They were able to penetrate the smoke and found the fire had been extinguished.
The fire had done significant damage and the vessel suffered some minor water ingress.
No reports of injuries to the 19 crew on board. A pump was put on board the Norma Mary as it proceeds to back to Iceland.
Source: nrk.no