French container shipping company CMA CGM has upgraded its services in Morocco, offering improved connections for the country's citrus and vegetable exports to key markets including Russia, France, Spain and the UK.

Five maritime services will provide Moroccan producers unparalleled export solutions with 14 calls in Moroccan ports per week.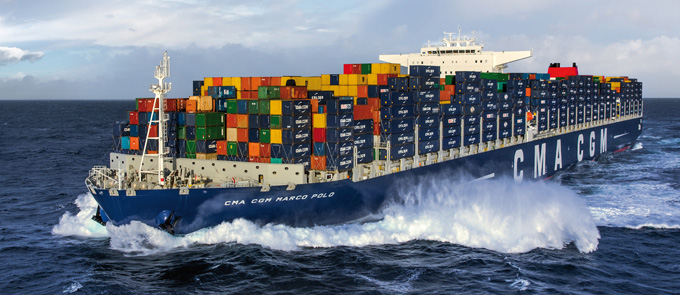 Image: cma-cgm

Via its subsidiary OPDR, the group said it had re-configured its operations to provide the Moroccan fresh produce export trade with five maritime services, offering new transport links to Russia, northern Europe, North America, the Middle East and Africa.
The port of Agadir is the heart of Moroccan citrus fruit and vegetable production, and will thus be served with three weekly calls serving northern Europe and Russia, via the Dunkrus, Ciss and Agax services.

Under the CMA CGM brand, the group said the Dunkrus service would provide a direct connection between Morocco and France, Spain, Belgium and the Netherlands, starting on 27 October.
"These three complementing services will offer a comprehensive coverage of the West Mediterranean area, with calls in 7 ports, as well as fast transit times. Furthermore, the service will be connected to the CMA CGM European Intermodal Network thus offering door-to-door transport solutions to our clients" explains Peter Verheijen, deputy vice-president – North Africa Services.

"Port Vendres will be called twice a week, providing an effective coverage of the South of France and offering an environmental friendly alternative and competitive transport time from road transport," the group commented.
Source: cma-cgm.com