The Moldova-flagged freighter Angela which had sailed from Castellon without cargo on Oct 5, 2015, suffered engine failure in rough seas on Monday, October 12 around 170 miles off the Sicilian coast.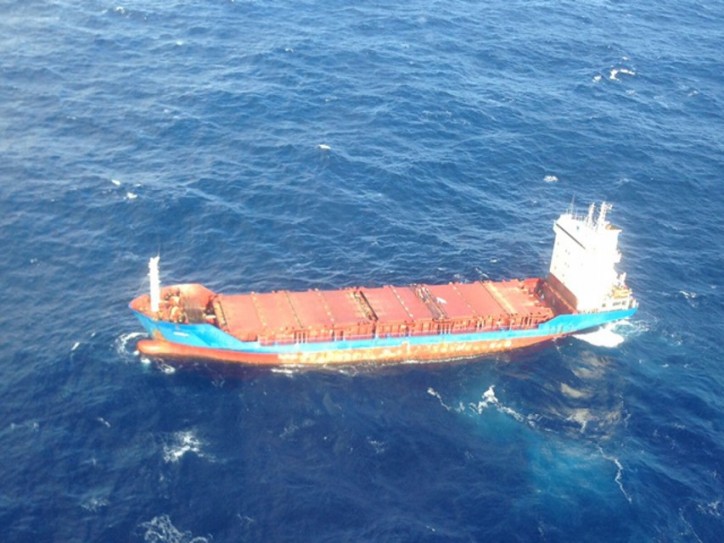 To make things worse, the 55-year old Albanian master lost consciousness and needed immediate medical care.
The rescue helicopter AW 139 CP Nemo 11-05 of the 2º Nucleo Aereo Guardia Costiera in Catania was dispatched in the afternoon with a doctor of the Soccorso dell'Ordine di Malta (CISOM) on board which took off from the Etna Base and successfully hoisted the patient.
He was delivered at the Crotone Airport at 5.20 p.m. and medically treated.
The ship meanwhile dropped anchor off Sarande.
Source: grnet.it