On October 15, the 49 meter long fishing vessel Long Yield No. 2 caught fire in the Indian Ocean near Mahe Island, Seychelles.
The 29 crew on board were unable to contain the blaze and sent out a distress call.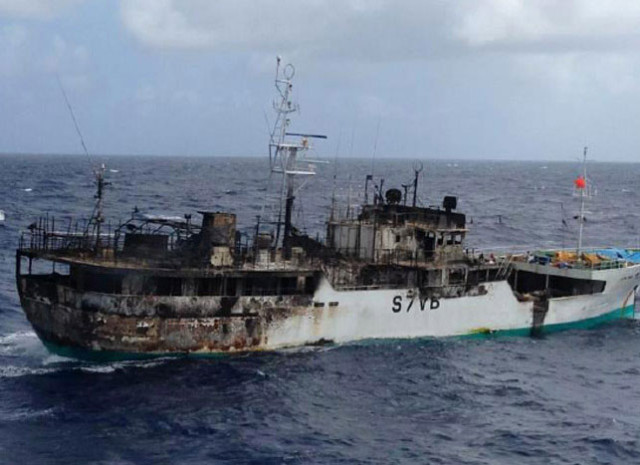 Image: fleetmon
Authorities in the Seychelles requested vessels nearby to assist with the fishing vessel Dolomieu responding.
The Dolomieu arrived on scene and rescued the 29 crew off the Long Yield No. 2. Soon after the vessel proceeded to Mahe Island.
Reports state the Long Yield No. 2 was disabled by the fire, but remained afloat.
Source: fleetmon.com