The 274 meter long, 149,996- dwt oil tanker Tokyo Spirit ran aground in Cascais Bay off Lisbon, Portugal.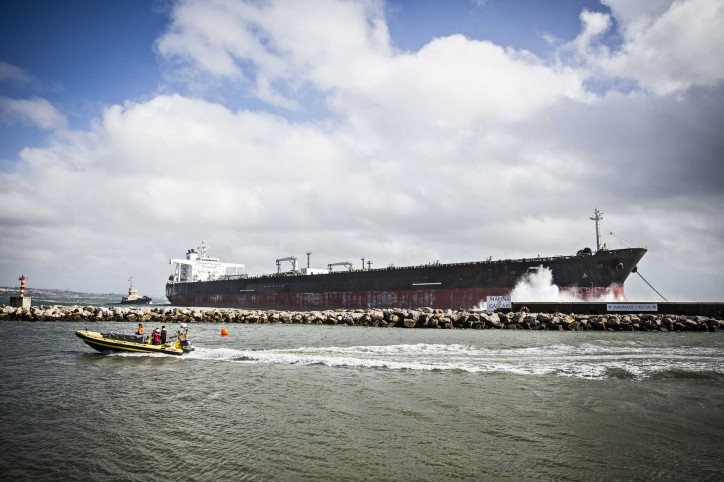 Image: dn.pt
The Tokyo Spirit had arrived in ballast to Cascais for repairs. While awaiting permission to enter the port, the tanker dropped anchor offshore.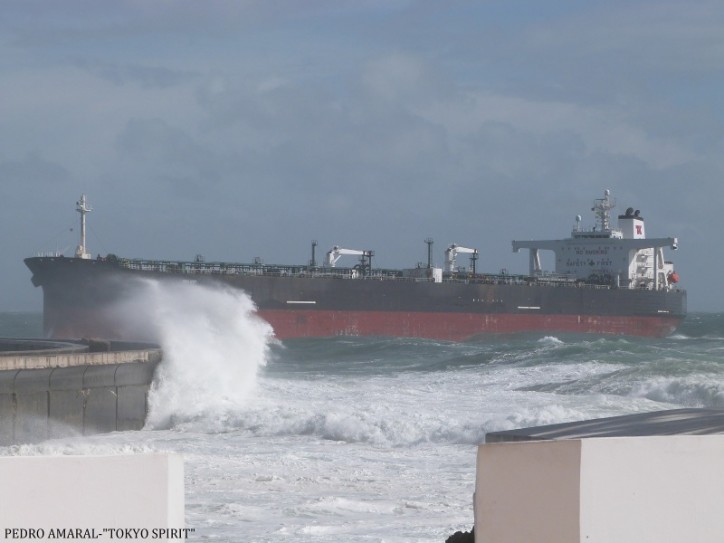 While at anchor, weather conditions worsen with heavy seas and winds reaching 50 knots causing the tanker to drag her anchors.
The Tokyo Spirit was blown aground just outside the breakwater. The 22 crew on board decided to stay on board until the tanker could be refloated.
Assisted by seven tugs, the tanker was later refloated the following day. The Tokyo Spirit was pulled free and towed to Port of Setúbal. No reports of injuries or pollution released.
Source: shipwrecklog.com