Product tanker Wako Maru N.2 and chemical tanker Sulphur Garland collided at around 0330 Tokyo time on Saturday, October 17, off the coast of Yamaguchi Shimonoseki, near eastern Shimonoseki Strait, Inner Japan Sea.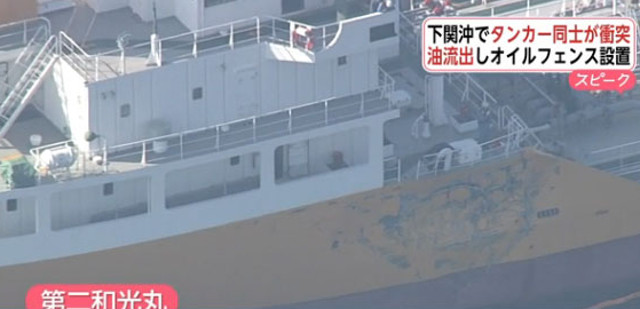 Both vessel were damaged, Wako Maru No.2 suffered a hole starboard with ensuing oil leak.
Product tanker Wako Maru No.2 is 3394-dwt vessel, built in 2012, sailing under the flag of Japan. The ship is owned and managed by HEIWA KAIUN.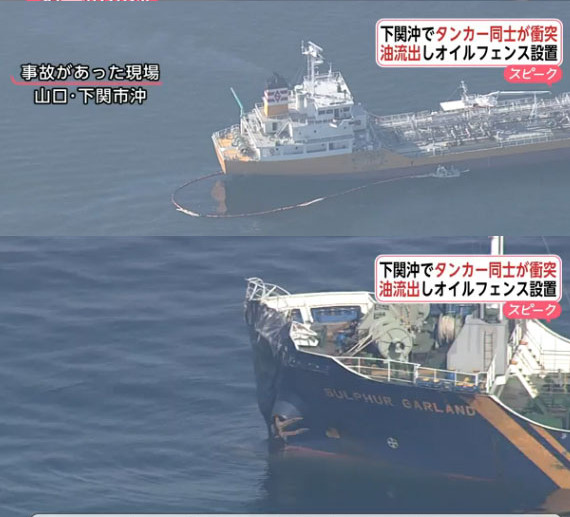 Chemical tanker Sulphur Garland is 4965-dwt vessel , built in 1999, sailing under the flag of Panama. The ship is managed by Japan's DAIICHI TANKER CO LTD.
Source: Maritime Bulletine