The keel of the first double ended RoRo Ferry being built for the Kochi Municipal Corporation was laid by Shri V R Raju, Secretary, Kochi Municipal Corporation at a simple ceremony at Cochin Shipyard Limited on 19 Oct 15, the company said in its press release.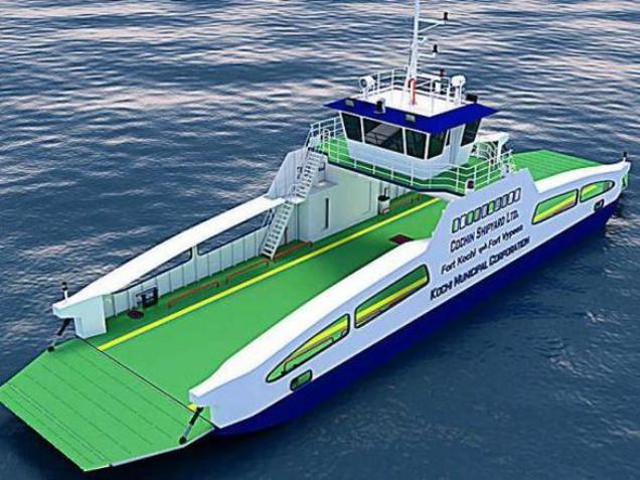 Image: cochinshipyard
The vessel, equipped with two azimuth thrusters for easy manoeuvring and other modern equipment, is expected to provide a great relief to the water transportation problems in the city. The contractual delivery of the first vessel is in June 2016.
The second vessel will follow three months later, said a press release from the shipyard.
BY96, as the ferry vessel has been coded, is the first double-ended RoRo ferry being constructed at Cochin Shipyard for the Corporation.
Being double-ended, the vessel acts as a floating bridge across the Cochin Channel and eliminates the requirement for reverse parking of the vehicles as well as turning the vessel around at the jetties.
The length of the vessel is 27m with a breadth of 8.25m and depth of 2.5m.The vehicle deck of the vessel can accommodate up to 18 cars.
Source: cochinshipyard.com