Funding has been completed to build what is being billed as the world's biggest sea lock complex at IJmuiden, North Holland.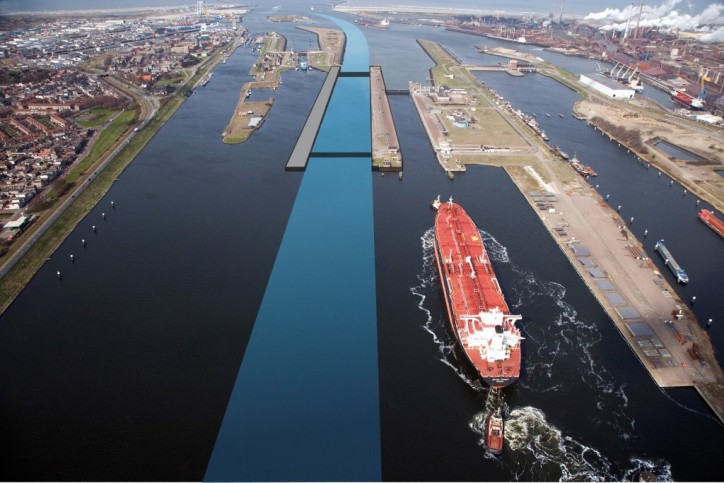 The current system, used by ships heading up the North Sea canal to Amsterdam, dates from 1929 and the new lock will allow bigger freight and cruise ships to reach the Dutch capital, its supporters say.
The new lock will be 70 metres wide, 500 metres long and 18 metres deep and should be completed by 2019. This means it is just two metres wider than the sea lock at Antwerp port.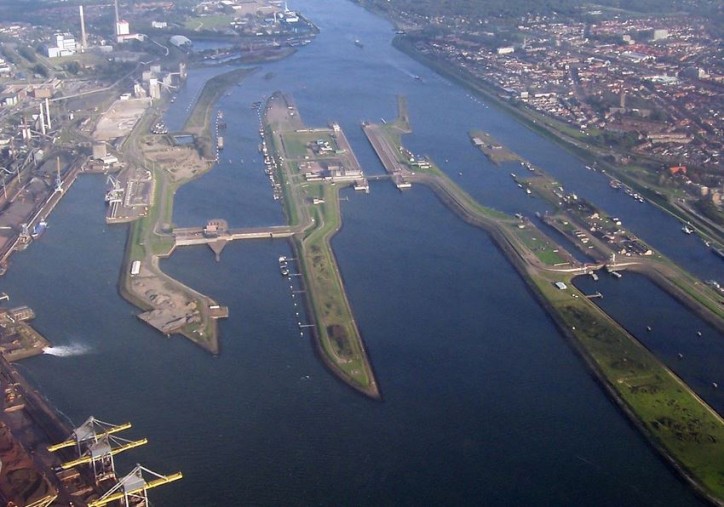 Image: dredgingtoday
The contract for the construction and maintenance is valued at around €500m. The tender process was won in July by a consortium made up of BAM-PGGM, VolkerWessels and investment group DIF.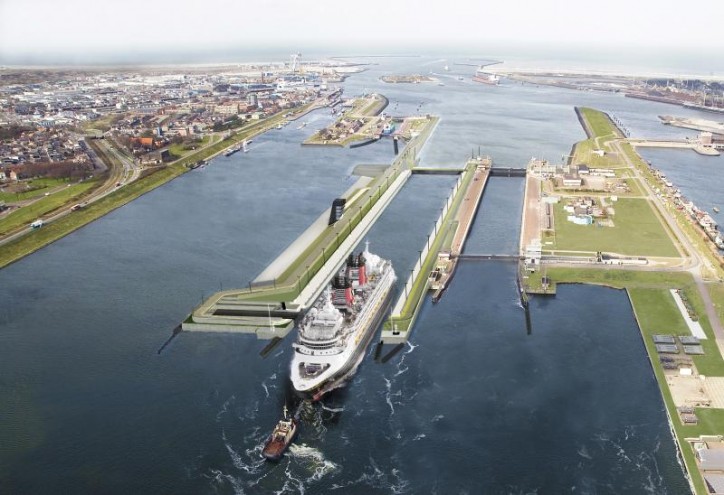 Image: portofamsterdam
The European Investment Bank has also lent money to the project. Europe's long-term investment institution will provide 33% of the debt financing for the project, alongside a consortium of banks including Sumitomo Mitsui Banking Corporation, The Bank of Tokyo-Mitsubishi UFJ, UniCredit Bank, DZ BANK and KfW IPEX-Bank, whereas Rabobank is providing an equity bridge facility.
The lock is procured as a public private partnership of the Dutch Ministry of Infrastructure and Environment through Rijkswaterstaat, and is supported by the province of North Holland and the municipality of Amsterdam.
"90% of Europe's international trade passes through ports and upgrading the IJmuiden sea lock complex is crucial to ensuring the Port of Amsterdam's leading role. Amsterdam has more distribution centres than any other region in Europe and the port supports companies dependent on logistics across the Netherlands and northern Europe," said Pim van Ballekom, European Investment Bank Vice President.
Source: dutchnews.nl