Russia has built a giant military base in the far northern Arctic where 150 soldiers can live autonomously for up to 18 months, AFP quotes the Defence Ministry as saying.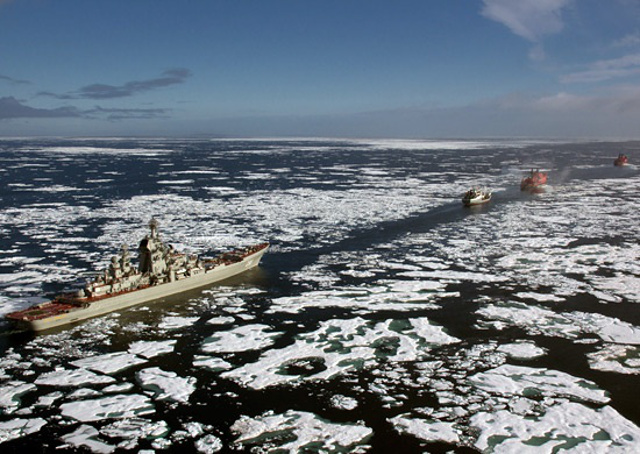 The building erected on the large island of Alexandra Land, which is part of the Franz Josef Land archipelago, is 97 percent complete.
The "Arctic Trefoil" compound, located on 80th parallel north has been built using the latest technologies to prevent energy loss.
The construction teams have paved the roads on the remote island and the main building is 97 percent complete, according to the officials.
The soldiers can move around the base from one building to another without going outside to face winter temperatures which can reach minus 47 degrees Celsius (-57 degrees Fahrenheit). Fuel can be pumped in from tankers.
Russia is building up its Arctic military infrastructure as part of a recently updated Naval Doctrine, which proclaims the region as a top priority due to its mineral riches and strategic importance.
Russia has already built a similar military base called the "Northern Shamrock" on Kotelny island in the East Siberian Sea further south on the 75th parallel.
Russia has been cranking up its military presence in the Arctic as relations with the West worsen over Ukraine. This year, it filed a United Nations claim for a vast swathe of the region including the North Pole, and it has been holding wargames in the area.
The US, Denmark, Norway and Canada have also made their own claims to the Arctic region, with ice melt easing access to energy resources in the area.
Moscow aims to open 10 new airbases in the Arctic region by the end of this year in addition to four that are already operational, say media reports. Last December, Russia set up a new Arctic strategic command and began revamping Cold War-era naval, army and air defense installations across its vast northern region.
Source: marinelink.com