The 121 meter long container ship BF Fortaleza ran aground on the Skatestraumen near Maloy, Norway.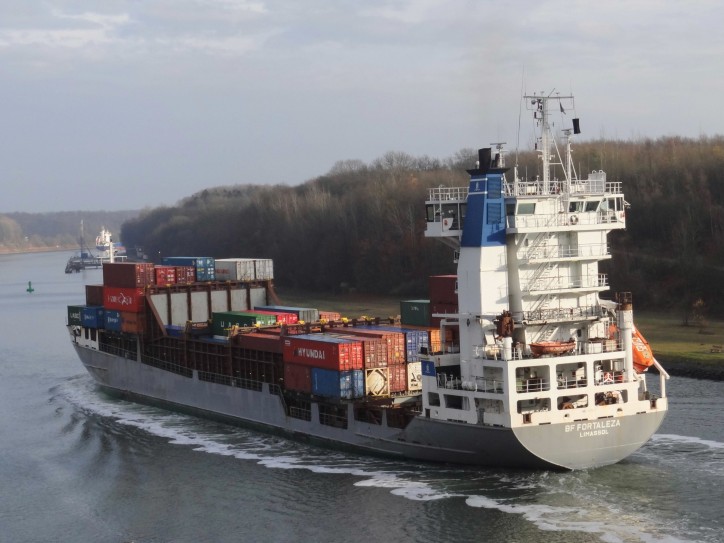 Image: Wolfgang Berthel
The BF Fortaleza was en route to Rotterdam from Bergen when it ran aground onto the rocks.
The boxship suffered hull damage amidship including water ingress. A NSSK lifeboat and tug was dispatched from Maloy along with a helicopter left from Floro.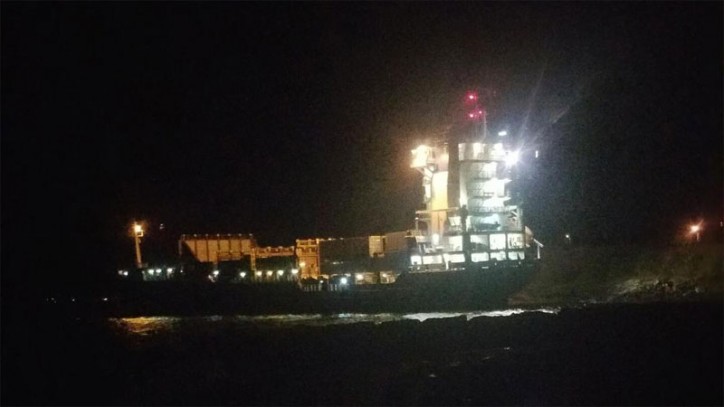 A dewatering pump was delivered to the BF Fortaleza. The boxship was later refloated the same day and taken under tow to Maloy. No reports of injuries or pollution released.
Source: fit.no