DryShips has agreed to acquire six offshore supply vessels (OSVs) from Nautilus OffShore Services for a combined price of $87 million, plus around $33 million of net debt.
The purchase comprises four oil spill recovery vessels (OSRVs) and two platform supply vessels (PSVs), which together represent 98% of Nautilus' fleet.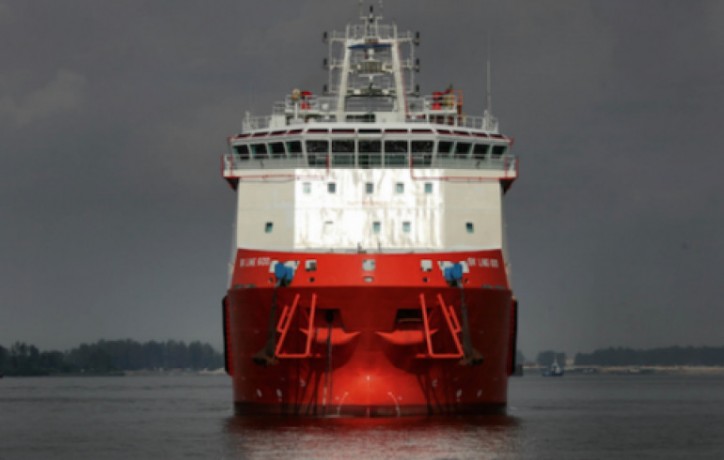 Each of the six vessels are currently on a four-year time charter to Petrobras until 2017, with options for a four-year extension attached.
The six ships are managed by TMS OffShore Services, which is controlled by DryShips' CEO, George Economou. DryShips said it would finance the acquisition with a new $50m loan facility from another Economou-controlled entity. The loan, which has a three-year tenor, will be secured by DryShips-owned shares in Ocean Rig and panamax bulk carrier. The NASDAQ-listed company said its lenders and the borrowers have certain conversion rights.
"We are very pleased to have agreed to the acquisition of six modern offshore supply vessels from clients of TMS OffShore with fixed rate employment that we expect will generate in excess of $20m of EBITDA until the end of 2016," said Ziad Nakhleh, DryShips' CFO.

"With the support of our founder and main shareholder we are diversifying the company's asset base and increasing the company's secured cash flow for the benefit of all stakeholders."
The vessels to be acquired are the former Vega Offshore fleet that Nautilus acquired in 2013 through its acquisition of Vega's parent company Assetplus for $86.5m.
The two PSVs are the Vega Corona and Vega Crusader (both built 2012), which are respectively earning $20,950 and $21,950 per day, according to Nautilus' website.
The four ORSVs to be acquired are Vega Juniz, Vega Emtoli, Vega Jaanca and Vega Inruda (all built 2012), which are all employed at a daily rate of $26,200.
Source: dryships.com