Federal Attorney for Environmental Protection (PROFEPA) of Mexico published photos of grounded by hurricane Patricia bulk carrier LOS LLANITOS , seemingly broken in midship area.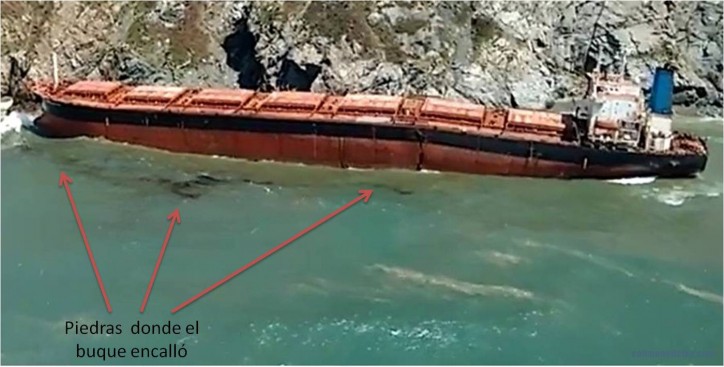 It is understood, that salvage is under way, coordinated with combat pollution plan implemented by the local authorities.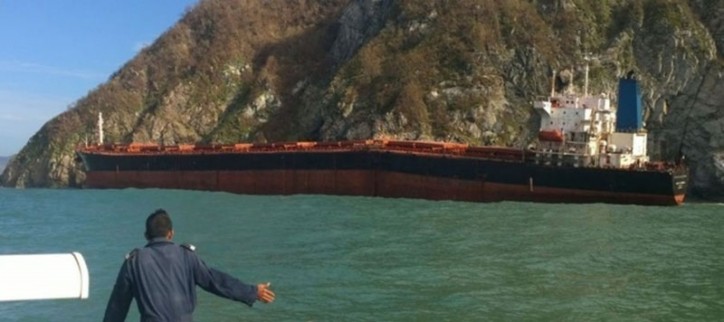 The bulk carrier LOS LLANITOS ran aground on rocks near Punta Graham, Barra de Navidad, some 25 nautical miles north of Manzanillo, Mexico, Pacific coast on Oct 24, 2015.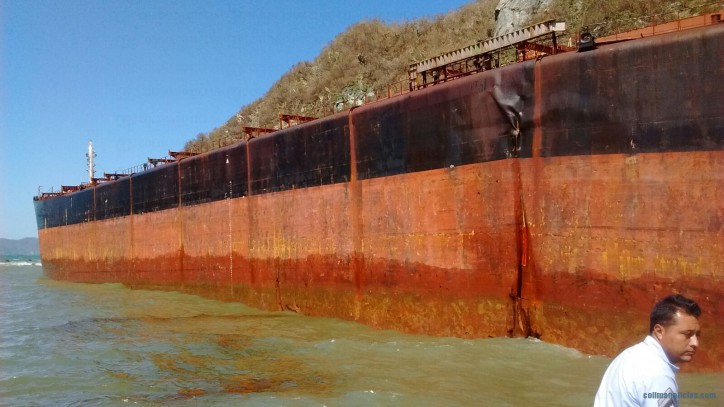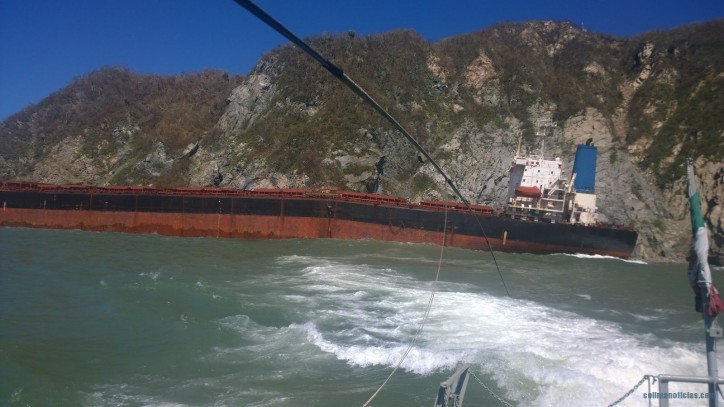 Related news: Bulk carrier Los Llanitos grounded by hurricane north of Manzanillo, Mexico
Source: colimanoticias.com