The 59 foot long supply vessel Endeavour ran aground in St. Lucie Inlet off Sewall's Point, Florida.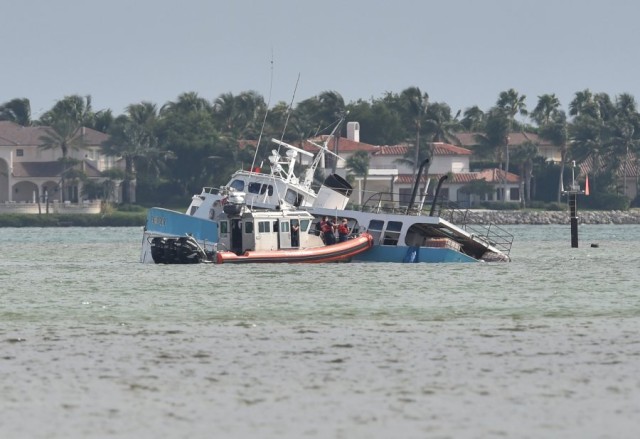 Images: tcpalm.com
The supply vessel was being used to bring aid to Haiti when it ran aground.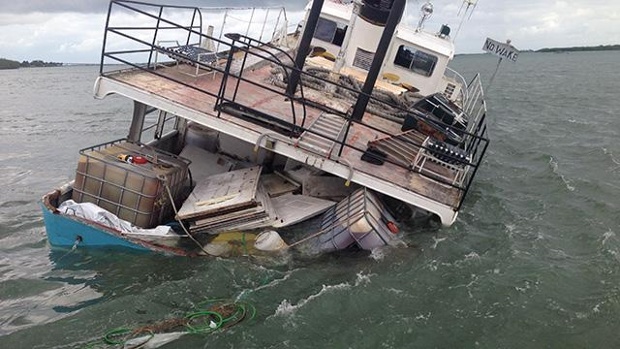 The Endeavour later partially sank on the following high tide and released some of its 2000 gallons of diesel fuel on board.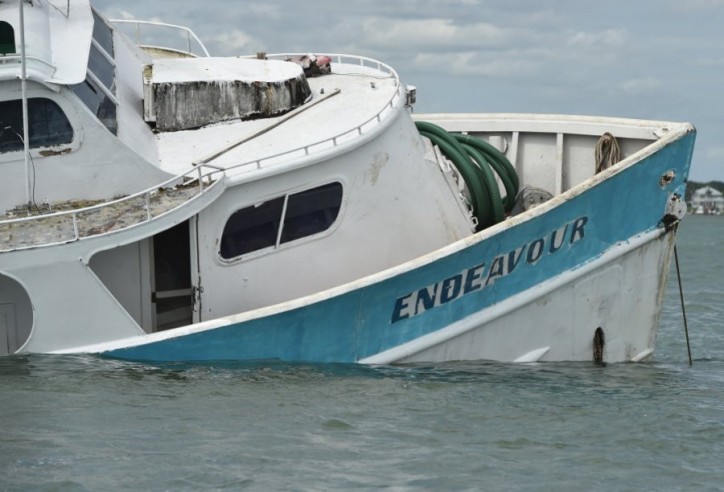 A light sheen was visible around the vessel. Authorities have contracted a salvage firm to raise the vessel and handle pollution cleanup.
No reports of injuries to the five persons on board.
Source: tcpalm.com