OOCL has announced the receiving of its newest containership, the OOCL Ho Chi Minh City, at a christening ceremony held on Changxing Island in Shanghai on Oct 29.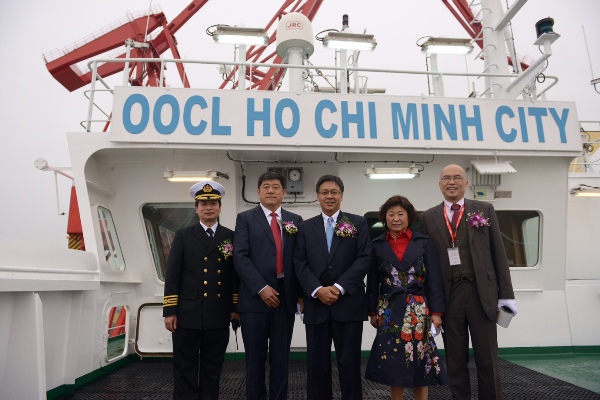 (L-R) Capt. Yang Wu Bo, Master of OOCL Ho Chi Minh City; Mr. Liu Ming Chung, Guest of Honor;
Mr. Andy Tung, CEO of OOCL; Mr. Cheung Yan, Sponsor; Mr. LeoTeng, Managing Director of OOCL (China) Ltd.
The OOCL Ho Chi Minh is the last newbuilding to be received by OOCL this year and is also the final 8,888 TEU class containership in the line of eight ordered from the Hudong-Zhonghua Shipbuilding shipyard.
The first two sister vessels were the OOCL Beijing and OOCL Canada delivered in 2011, followed by OOCL Miami the next year, OOCL Memphis in 2013, and OOCL Taipei, OOCL Utah, and OOCL Genoa in 2015.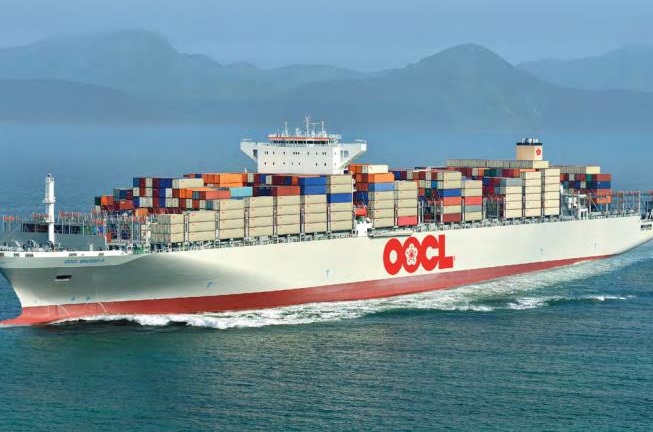 The OOCL Ho Chi Minh City will be deployed in OOCL's South China 2 (SC2) service, an important Trans-Pacific trade lane.
"As a Hong Kong-based company with strong connections to China and the United States, we are very honored to be an intricate part in facilitating trade and commerce in the world's two largest economies over the years," said Mr. Tung.
The OOCL Ho Chi Minh City will be serving the SC2 service with the following port rotation: Da Chan Bay / Hong Kong / Yantian / Kaohsiung / Long Beach / Kaohsiung / Xiamen / Hong Kong / Da Chan Bay in a 42-day round trip.

Source: oocl.com